The available stock of Pikachu and Gengar Squishmallow plush toys rapidly sold out, but fans will get a second chance to buy them in the future.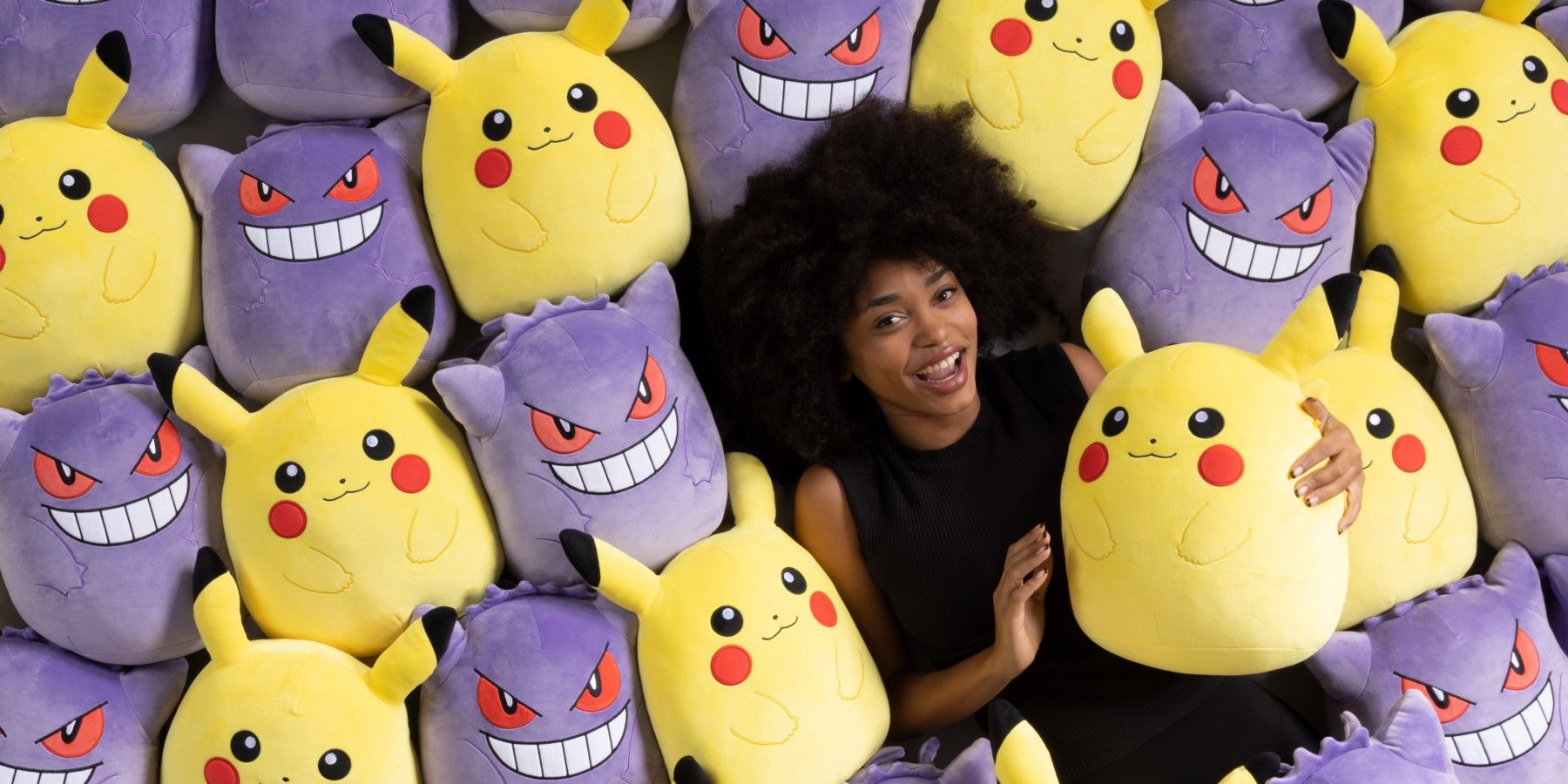 Fans who missed out on the release of the mega-popular Pokemon Pikachu and Gengar Squishmallows are going to get a second chance in an upcoming re-release. The Pikachu Squishmallow recently premiered, but the adorable plush toys rapidly sold out, leaving fans out in the cold.
Squishmallows are a particular brand of plush that are known for their soft, squishy, and huggable nature. They come in multiple sizes and designs, and given their base popularity, it doesn't come as a shock that the product crossover with Pokemon sold out quickly.
RELATED: Official Pokemon Squishmallows Revealed
Thankfully, official channels have confirmed the re-release of the Pokemon Squishmallows. The manufacturer, Jazwares, has announced on Twitter that the popular toys will be getting re-released in the spring of 2023. However, it sounds as though the re-releases will vary somewhat from the Pokemon Center versions that are now out of stock. The tweet specifically notes that the Pikachu and Gengar Squishmallows will be available in stores, but points out that the 12″ variants with the Pokemon Center patches and tags are gone.
At this time, it's unclear how the Squishmallows will vary, though it sounds as though there may be multiple sizes available. It makes sense for the company to make another version of the toys. Those who pounced on the original release and secured one won't have to feel like they wasted their time and effort, but those who didn't get a chance will at least be able to bring home a similar Pikachu or Gengar Squishmallow in the near future.
Of course, there's no telling if finding the Squishmallows will be any easier this time around. In fact, it may be even more difficult. The Pokemon Center release of the Squishmallows limited purchases so that the item wouldn't be scalped with few buyers scooping up all available stock. Once they become available at standard stores, though, there's a good chance that Pokemon merchandise scalpers will be ready for them. Fans should stay tuned to official channels to find out exactly when they're planned to hit stores so they can get their best shot of finding one.
Pokemon merchandise continues to be outrageously popular, which is no big surprise given the massive number of Pokemon Scarlet and Violet copies sold in the first few days of its release. The series continues to captivate young and old alike, and fans are seemingly happy to open their wallets to acquire merchandise of their favorite Pokemon. Thankfully, Squishmallows are pretty affordable when bought at retail price, which can't be said of things like the massive Pokemon Slowpoke sofa that's gone on sale.
MORE: Why Pokemon Scarlet and Violet's Incredible Sales Figures Don't Bode Well For Gen 10 and Future Games