PlayStation releases an unboxing video for the PlayStation VR2, revealing everything buyers will receive with their purchase.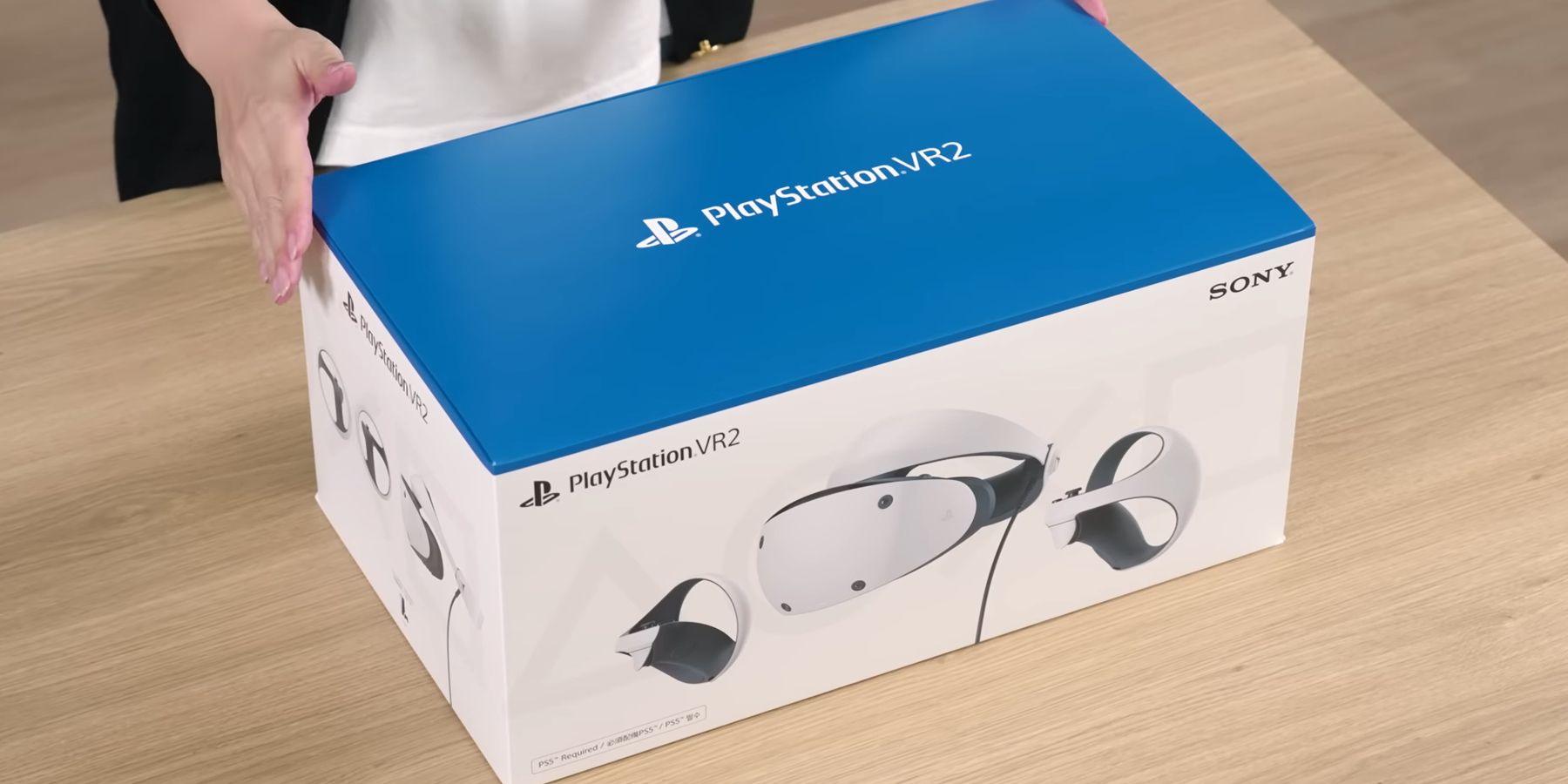 PlayStation has put together an official unboxing video for the PlayStation VR2 headset and its included accessories. The PlayStation VR2 officially launches in less than two weeks, arriving on February 22. Retailing for $549.99, the PlayStation VR is an expensive purchase, but not all potential buyers know what's included in the box. It's not only the PlayStation VR headset, but everything PlayStation 5 gamers will need to enjoy virtual reality games to their fullest.
For PlayStation VR users on the PS4, the attractiveness of the PlayStation VR2 is apparent. The new virtual reality headset will launch with improved lenses, offering 2000×2040 resolution per eye and up to 120 Hz refresh rate. The headset's field of view has also been increased from 100° to 110°, so users' vision is more immersed in each virtual world. But it isn't just the specifications of the PS VR2 headset that have been improved. The box is packed with other important improvements, too.
RELATED: PlayStation VR2 Confirms Yet Another Launch Title
As confirmed in Sony's unboxing video, the new PlayStation VR2 headset is just one item in the box. In addition to the VR headset, Sony is also including two PlayStation VR2 Sense controllers. These are significant improvements over the PlayStation VR's Move wands and include haptic feedback, adaptive triggers, and gesture sensitivity for finger movements. They're included with the PlayStation VR2 headset so that all PS5 VR users have access to the improved Sense controls.
Not only will there be the PS VR2 headset and the Sense controllers included, but Sony is also bundling in a set of earbuds. The PlayStation VR2 headset itself doesn't include headphones, to allow PS5 users to wear their own set if they choose. Bundling in earbuds that can connect to the PlayStation VR2 headset will ensure no buyers go soundless, though. There will also be three sizes of plastic in-ear rings included, to ensure the buds fit all ear shapes.
There are also accessories required for general use included in the box. That means there will be a USB charging wire for the Sense controllers, as well as an instruction booklet to guide users new to virtual reality through setup. The wire attached to the PlayStation VR2 headset will be connected by default, though it can be replaced if necessary.
All in all, Sony has put together an impressive box including everything necessary to enjoy virtual reality on the PlayStation 5 with very little setup required. There are no extra cameras necessary to set up around a room, only a single wire to plug in, and intuitive controls to make sure everything fits comfortably. That leaves more time for VR enthusiasts to worry about what PS VR2 launch titles to pick up.
The PlayStation VR 2 launches on February 22 for PS5.
MORE: The PS VR2 May Have a Major Weakness