A talented Pokemon fan bakes a delicious and realistic-looking Slowpoke-themed cake in honor of Valentine's Day, showing off their creativity online.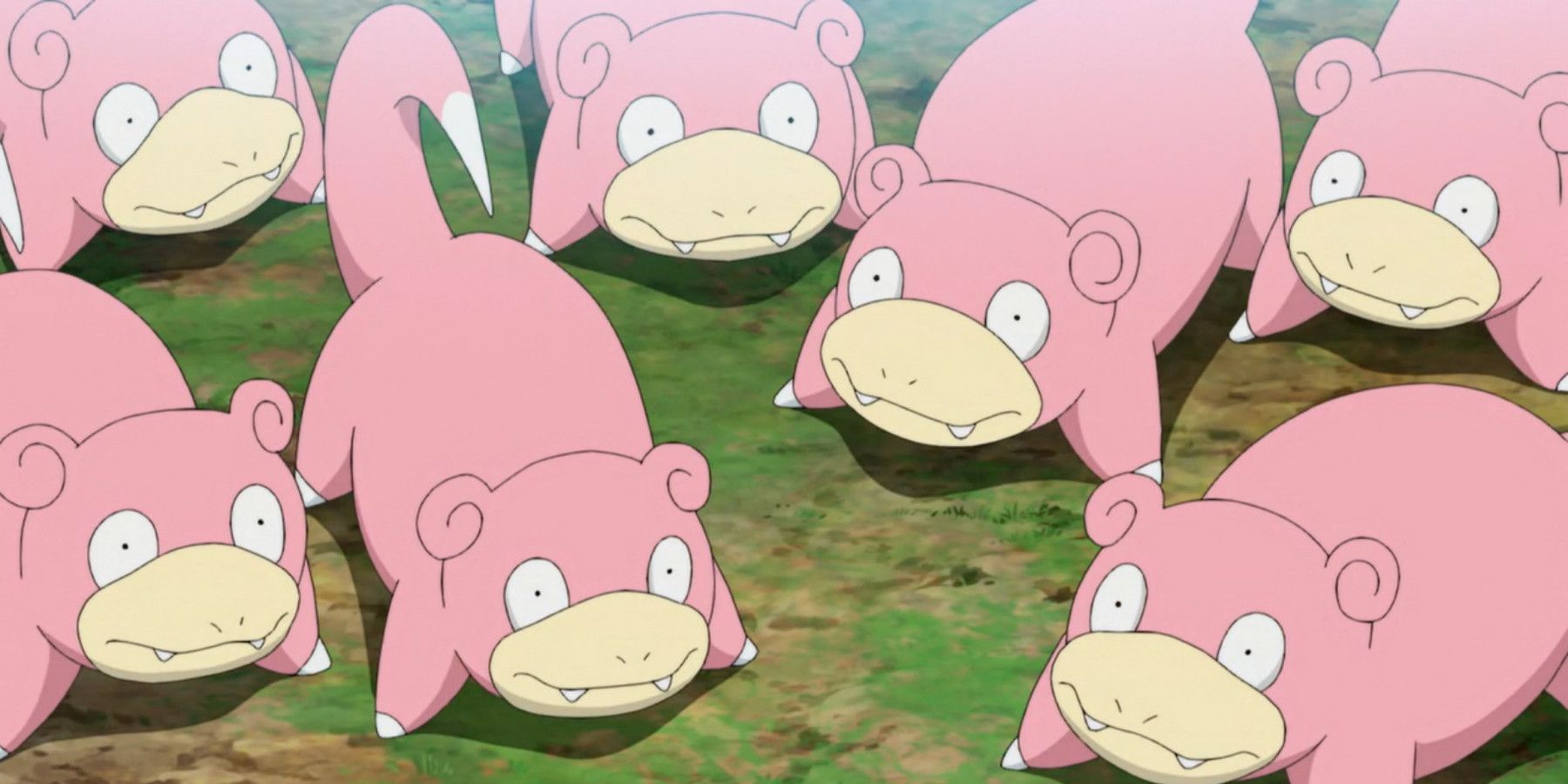 One creative Pokemon fan has baked up a delicious-looking cake featuring a well-known Pokemon that fits perfectly in honor of Valentine's Day. Over the years, there have been many fan-favorite Pokemon from the long-running franchise, with some being more iconic than others. From Pikachu to all the various Eevee evolutions, there is no shortage of Pokemon for gamers to have as their favorites. Currently, there are now over 1,000 different unique Pokemon for gamers to catch since Pokemon Scarlet and Violet were released last year. With Pokemon Day just around the corner, more exciting news is undoubtedly coming, and perhaps the announcement of even more new Pokemon.
Pokemon fans are always develop interesting ways to show off their love for the franchise. From unique fan art creations to raising money for charity as one recent gamer did by offering Pokemon tattoos, the vast fanbase continues to impress. Now one gamer has created a unique culinary creation that features a well-known Pokemon that many will remember from the earlier days of the Pokemon anime and in the Generation 2 games. This Pokemon's color scheme also fits perfectly for Valentine's Day.
RELATED:Kansas City Chiefs Super Bowl Play Was Inspired by Pokemon
Reddit user and avid Pokemon fan Miscellaneousmao showed off their adorable and mouth-watering Slowpoke-themed cake. The cake appears to have been made previously for New Year's, but the fan decided to re-share it in the spirit of Valentine's Day. The cute video shared depicts that the Slowpoke's tail can even be cut off as a nod to the storyline in Pokemon Gold and Silver, where Slowpokes were being captured by Team Rocket in Azalea Town for their tails. It's a cute nod to the earlier Pokemon games, which could make a comeback on Nintendo Switch thanks to Game Boy and Game Boy Advance games being added to Nintendo Switch Online.
Miscellaneousmao also described in detail the ingredients used in their Slowpoke cake, stating that it's a mini vanilla cake with buttercream, vanilla with a little bit of strawberry, and white chocolate ganache to make an "extra sweet" tail. Jokingly the fan also said their cake could be used for many different occasions but stated that they consider Slowpoke to be one of "Pokemon's funniest Valentines." The cute pink Pokemon made its debut in Pokemon Red and Blue Versions and in an earlier episode of the first season of the Pokemon anime. Recently another fan showed off their appreciation for another iconic Generation 1 Pokemon by creating a stunning picture of Jolteon.
As of late more and more Generation 1 fan art creations have been popping up online, showing how much the very first Pokemon games meant to so many gamers, such as one talented fan who crocheted every single Eeveelution. Perhaps Nintendo will take this as a clue that gamers want to see earlier Pokemon games come to the Nintendo Switch system.
NEXT:What to Expect From Pokemon Scarlet and Violet's DLC Based on Gen 8's