The latest survey conducted by a Japanese website has made startling discoveries about people's preferences for starters in Pokemon Scarlet and Violet. Choosing the right starter pocket monster is crucial in any Pokemon video game, as they're the first ones to accompany the player on their adventures. Pokemon Scarlet and Violet have introduced three new starter Pokemon — Quaxly, Fuecoco, and Sprigatito — each with a different set of abilities suited to a particular playing style.
These Gen 9 starter Pokemon have been a hot topic lately due to Pokemon Scarlet and Violet leaks, some of which have revealed the final evolutionary forms of these starters. All three are incredibly popular among fans, but some people have seemingly already picked their favorite, as seen by a survey conducted by the Japanese website Famitsu, which collected roughly 2,000 responses from Pokemon fans.
RELATED: Pokemon Scarlet and Violet Video Shows Views From The Highest Regions of Paldea
The most astonishing finding from the survey is regarding the most popular starter Pokemon in Scarlet and Violet. When fans were asked which Pokemon they will choose in the beginning, nearly 40% of people opted for Sprigatito. This is followed by Fuecoco with 35.43% and Quaxly, who finished last with 23.89% of the votes. Sprigatito is a feline Grass-type Pokemon, while Fuecoco is a Fire-type based on a baby crocodile, and Quaxly is a Water-type based on a duckling. Most people who picked Sprigatito cited its cuteness and its grass-type nature as their primary reasons.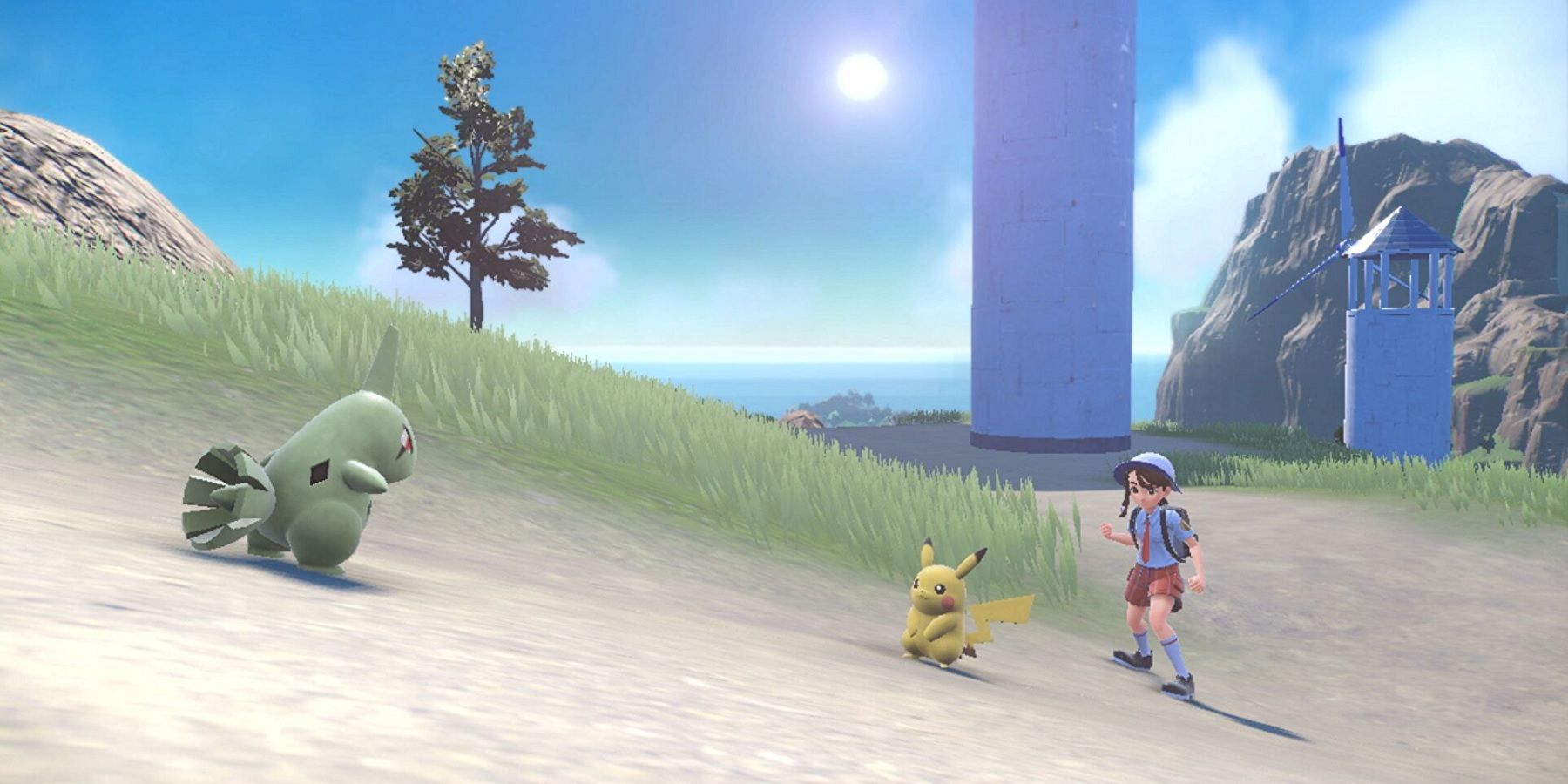 The Famitsu survey provided more insights into the mindset of Pokemon Scarlet and Violet gamers, such as the fact that only 24.69% of gamers will purchase both titles. Meanwhile, 42.74% of players will buy Pokemon Violet and 27.60% will go for Pokemon Scarlet. Similarly, 66.25% of Pokemon fans are excited to ride on the back of Miraidon, the mascot for Pokemon Violet, while 33.75% chose Koraidon. Furthermore, more than two-thirds (66.40%) of Pokemon Scarlet and Violet fans will buy physical copies, and the rest will purchase them digitally.
The survey also asked the respondents which storyline they'll play first, and a majority (66.52%) of them don't know yet. Of those who have decided, 23.77% will play the Champion Road story, followed by Legend Route and Stardust Street, with roughly 6% and 4% of the votes, respectively. Besides the main story, gamers can picnic in a random spot and spend a peaceful time with their pocket monsters. As per the survey results, most Pokemon Scarlet and Violet fans will prefer making sandwiches at these picnics, with 39.53% of the votes. On the other hand, 34.46% of gamers will take pictures with their pocket monsters, and 14.85% of them will wash their Pokemon. It will be interesting to see if these findings hold true in a larger sample size of millions of Scarlet and Violet fans.
Pokemon Scarlet and Violet are available for the Nintendo Switch.
MORE: Pokemon Scarlet & Violet: How to Terastallize Pokemon
Source: Famitsu