The Pokemon and Squishmallows collaboration is coming 'very soon,' teasing that fans in three regions will soon be able to order the plushies.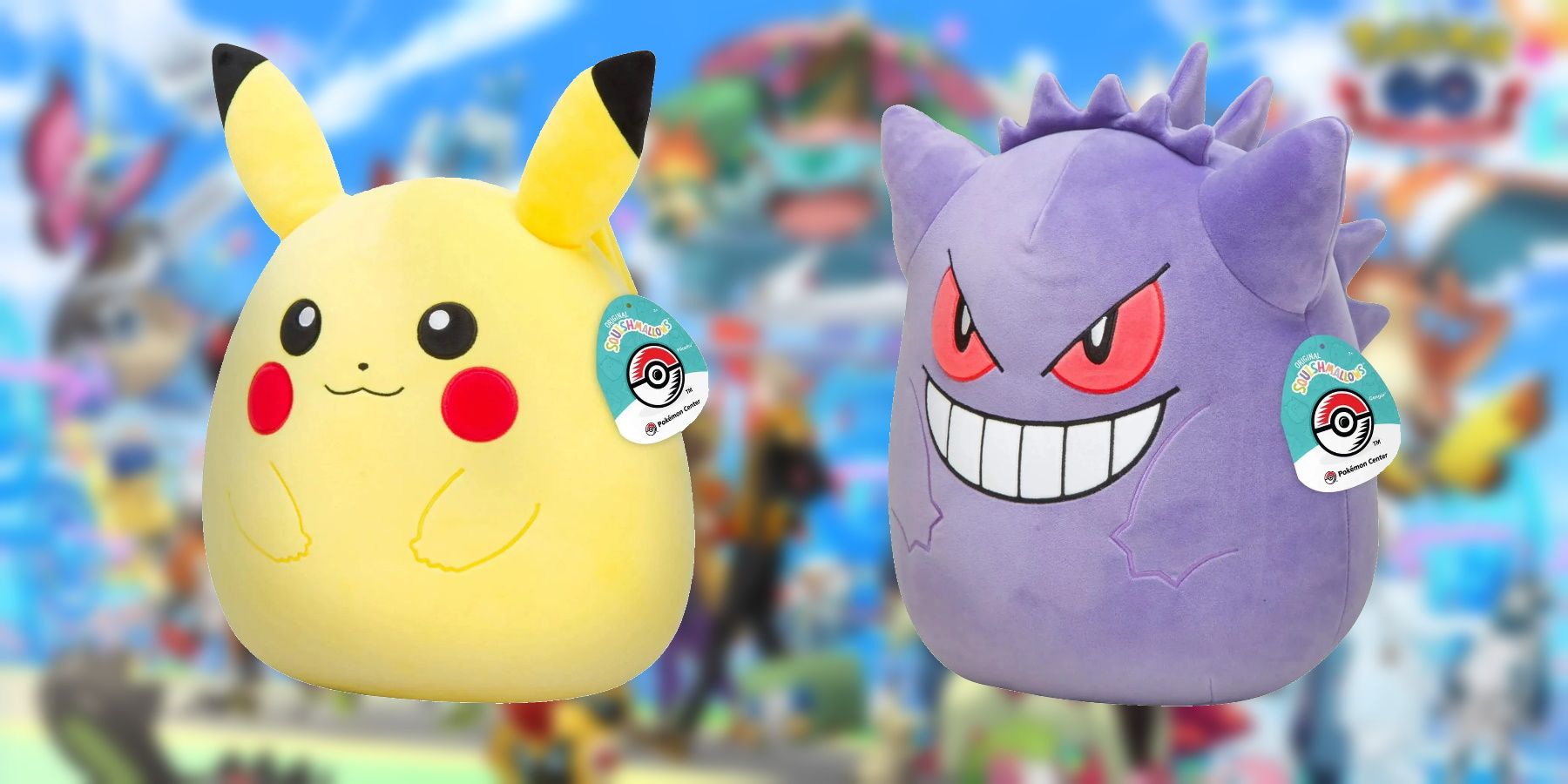 Pokemon's brand-new line of Squishmallow plushies will soon be available, set to feature two of the franchise's most iconic creatures. Throughout the more than twenty-five years of the monster-catching franchise's life, the series has seen a wide variety of merchandise. Beyond the franchise staples like video games and trading cards, Pikachu and friends have been featured on everything from toys to snack foods and even a line of "ugly Christmas sweaters." Now, the newest merch sees some of the series' most recognizable creatures turned into adorable plush toys.
The partnership between Pokemon and Squishmallows was first announced earlier this year with a preview of two of the plushes set to launch later in the year. Referred to as "Wave 1" of the Pokemon collaboration, the upcoming Squishmallow release was confirmed to feature both Pikachu and Gengar in the adorable round plushies. Squishmallows creator Jazwares also hinted at more plushies to come later on down the line. Now, Pokemon and Jazwares appear to be gearing up for the launch of the first wave of Pokemon plushies.
RELATED: Official Pokemon Squishmallows Revealed
A new announcement from the official Pokemon Twitter teases "something friend shaped" coming to the Pokemon Center online store in multiple regions. Attached to the tweet is a video of the Squishmallow plushies, seemingly confirming that fans will finally be able to buy the plush toys soon. The initial rollout from Pokemon and Squishmallows is scheduled to launch in three regions with customers in the US, UK, and Canada able to order the plushies on launch. No confirmation was given about when other regions would be able to order the plush toys.
The newest line of Pokemon plushies would not be the first time The Pokemon Company has rolled out a similar plush product. Pokemon had previously rolled out its own lineup of egg-shaped Pokemon plushies called "Squishies" bearing a striking resemblance to the Jazwares line. The Squishy line offered a variety of Pokemon from throughout the franchise's history with Slowpoke, Piplup, and Wooloo among the featured characters. Pokemon has also frequently released plushies of its many adorable creatures with Scarlet and Violet recently receiving their first line of plushies.
The announcement of Pokemon's upcoming Squishmallow launch comes as the franchise is gearing up for another major release this week. The franchise is set to usher in its next generation on Friday with the release of Pokemon Scarlet and Violet. Scarlet and Violet will feature several major changes for the franchise including the shift to a fully open-ended open-world gameplay style alongside new Pokemon and mechanics. Pokemon Squishmallows could look to be a great gift for Pokemon fans as the franchise heads into a busy holiday season.
MORE: Pokemon Scarlet and Violet's Latest Leaks Continue a Controversial Trend