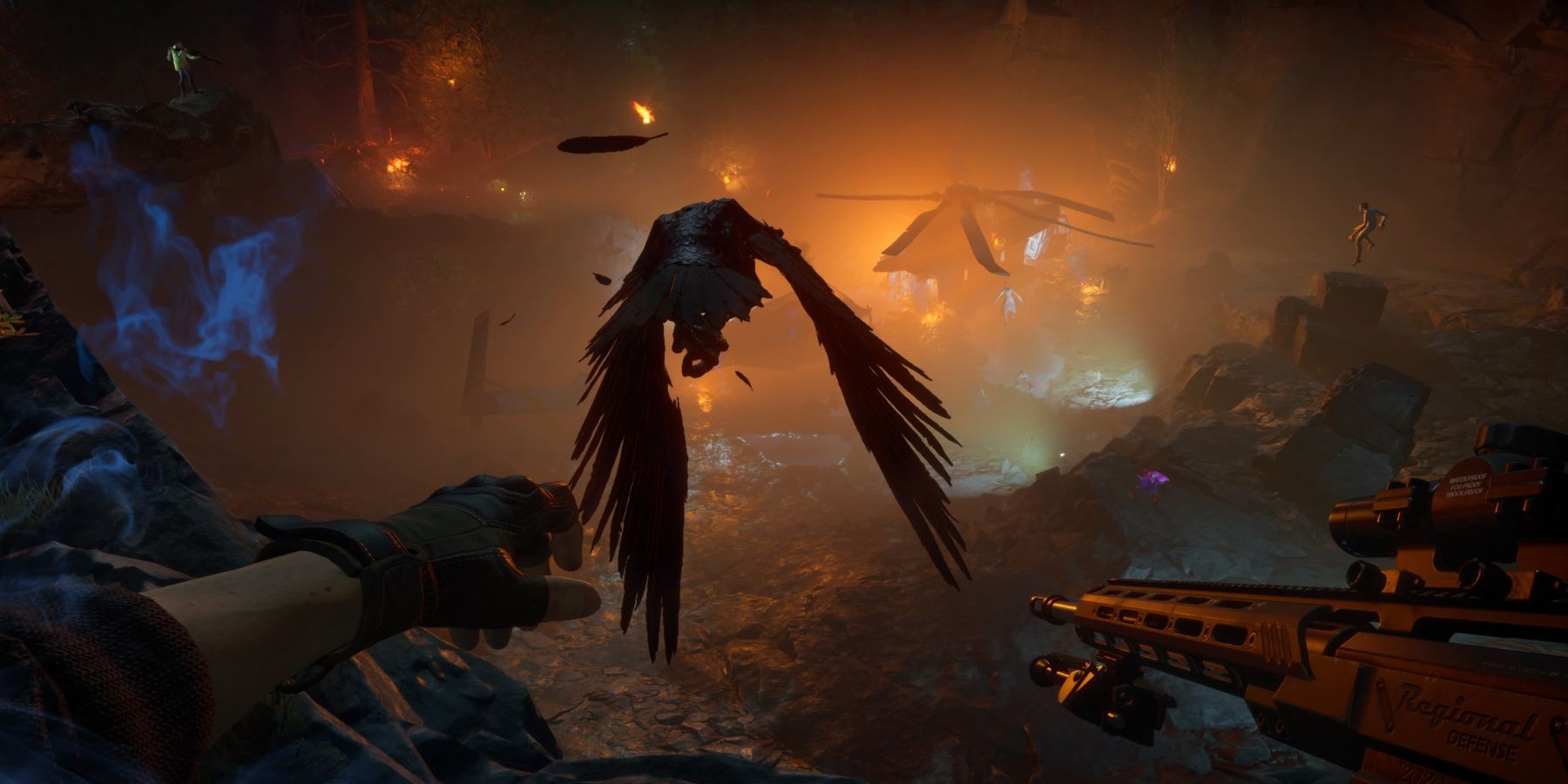 Arkane Studios, the developer behind the much-anticipated Redfall, has confirmed that its console version will have one notable limitation at launch. The update comes amid Xbox and Bethesda ramping up promotional efforts for Redfall's launch in a few weeks. Although, the lack of certain features may not help in garnering excitement among gamers.
Over the past few months, Redfall has taken the spotlight among the list of top-anticipated games in 2023, particularly after the success of Hi-Fi Rush, one of Bethesda's recent top performers. The developers have already offered fans a closer look at what to expect from Redfall ranging from its origin details to gameplay mechanics and performance. However, players might find the studio's latest update a bit disappointing, particularly those expecting to get on the console version.
RELATED: Microsoft Fires Back, Says No PlayStation Game Releases Were Canceled
According to Arkane Studios, Redfall on Xbox consoles will only include quality mode at launch. This means Xbox Series X will support 4K 30 FPS while Series S will ship with 1440p 30 FPS. The developers further mention that a 60 FPS Performance mode will be added as an update at a later date, though it's unclear when this will happen exactly. The announcement will likely be a setback for many gamers, particularly considering that the studio already showcased deep-dive Redfall gameplay footage in 60 FPS two months ago.
Incidentally, this isn't the first time a high-profile game released without a performance mode. Back during its launch in October 2022, Gotham Knights was capped at 30 FPS on both PS5 and Xbox consoles. WB Montreal even stated that the game won't get a 60 FPS update at all. Thankfully, at least in Redfall's case, the developers have confirmed a performance mode will be added later on.
While the Xbox versions of Redfall may release with limitations, its PC counterpart is set to ship with some interesting features. Most notably, Redfall will include DLSS 3 support at launch, meaning PC gamers will be treated to Nvidia's latest version of its AI-enabled upscaling technology with Bethesda's upcoming title. DLSS 3 both improves frame rates during gameplay and increases resolution in lower-end GPUs, along with the ability to help GeForce RTX users reduce system latency via Nvidia Reflex. Nevertheless, the idea that a highly-anticipated title like Redfall won't include a 60 FPS mode at launch is still bad news for many gamers who have already held high expectations for the title. How much the lack of a performance mode on Xbox consoles will affect Redfall, time will tell.
Redfall launches on May 2 for PC and Xbox Series X/S.
MORE: All Features Confirmed for Redfall Ahead of Its May 2023 Launch