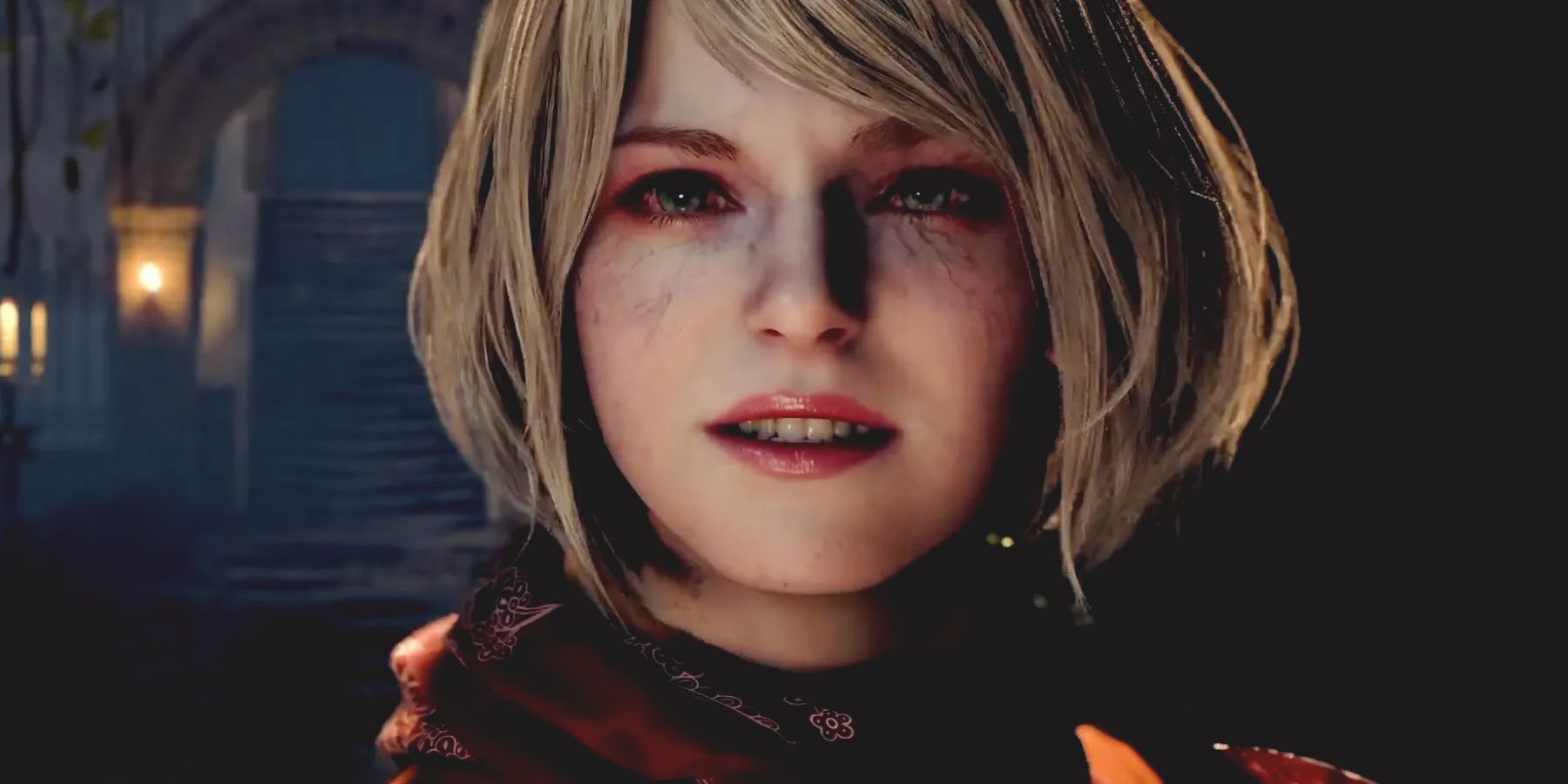 Capcom has finally revealed the exclusive Ashley skins that will only be available to those who purchase the Collector's or Deluxe Edition of the highly anticipated Resident Evil 4 Remake. This development arrives shortly after the Japanese developer dropped a brief but compelling Resident Evil 4 Remake demo that's now available for download.
Capcom revealed the Deluxe and Collector's Editions of its upcoming survival horror back in October, some four months after first teasing the game itself. And while the company was so eager to incite purchases that it decided to lock some Resident Evil 4 Remake content behind these upgrades, its initial announcement was lacking in some details concerning their bonuses, Ashley's exclusive skins being a prime example thereof.
RELATED: Resident Evil 4 Demo Has a Secret Hard Mode
Capcom has now at last revealed both Casual and Romantic costumes for Ashley that will be available to those willing to shell out at least $69.99 for the upcoming game. The first images of these exclusive skins appeared on the official Resident Evil website alongside their Leon variants, although the latter were already revealed as part of the original Resident Evil 4 Remake Deluxe Edition announcement. While Ashley's Romantic costume is almost a like-for-like rendition of its Leon equivalent, her "casual" look is much wilder, seemingly inspired by some sort of emo punk fashion.
The Deluxe Edition of Resident Evil 4 Remake also comes with a pair of special in-game charms and limited briefcases, as well as two premium weapons in the form of the Sentinel Nine pistol and a shotgun called Skull Shaker. Furthermore, this version of the game includes Hero and Villain costumes for Leon which don't have an Ashley equivalent. A pair of sporty sunglasses available to Leon is also part of the package, as is the game's soundtrack and a treasure map.
The Collector's Edition includes all of those bonuses together with an artbook, steelbook case, S.T.A.R.S. box, and a sizable Leon figurine. Those collectibles come at a fairly steep price of $249.99, and even some of the most hardcore fans willing to part with that sum have recently ended up disappointed after their Resident Evil 4 Collector's Edition pre-orders were mysteriously canceled. According to initial reports, it would appear that Capcom won't be fulfilling these premium orders through all of its usual distributors, some of which were hence forced to refund the previously accepted orders.
Resident Evil 4 Remake is launching March 24 for PC, PS4, PS5, and Xbox Series X/S.
MORE: Resident Evil 4 Remake: 5 Best Aspects Of The Demo