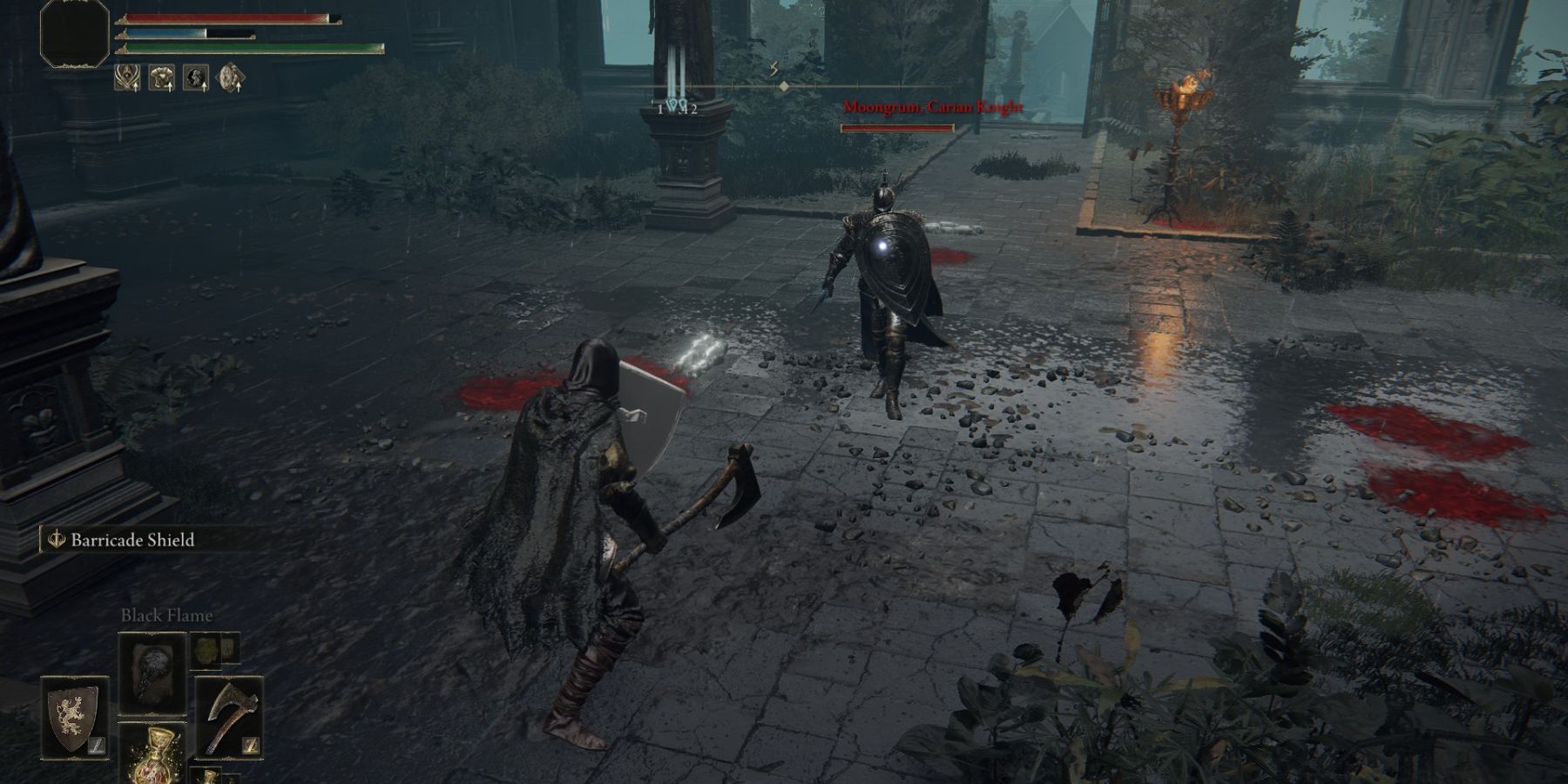 One Elden Ring player recently shared a clip of their encounter with the NPC invader boss Carian Knight Moongrum, and how they defeated him with staggering ease. Elden Ring is full of enemy invasions throughout its lengthy playtime, many of which pose a significant challenge to players who aren't fully prepared. While some players struggle with these various NPC invaders, others defeat them with an almost comical ease, such as the player featured within the online clip.
Carian Knight Moongrum is one such invader, who attacks Elden Ring players as they explore the Raya Lucaria Academy on their way to fight Rennala, one of the shardbearers. There are various methods that players commonly use to defeat Moongrum, as he can be one of the more challenging invasions within Elden Ring. One such player shared their own fight with Moongrum, showcasing how the NPC isn't quite as imposing when facing off against a strength based character.
RELATED: Elden Ring Invader Kills Host From a Mile Away With Perfect Shot
Reddit user jdyhrberg shared a clip online of their brief fight with Carian Knight Moongrum. In the brief clip, the player's character is shown smashing Moongrum into the ground by using the Giant-Crusher and Bull-Goat armor set. Moongrum dies to jdyhrberg in just three hits, highlighting just how powerful their strength build really is. Many other Elden Ring players took to the comments to share their own experience fighting Moongrum, with some noting other comical ways to defeat the Carian Knight.
One commenter on jdyhrberg's post noted their own difficulties with Moongrum, stating "oh god that guy was irritating. i had to find a way to distance to cast rock sling." Another player jokingly quotes the late game boss Godfrey in the comments, telling jdyhrberg that "Thy STR befits a crown," a reference to the character featured in the clip and their strength build. While many of the comments are humorous, some actually bring up another famous method commonly used to defeat Moongrum. One such player noted this method by saying "I ran past him, and he fell into the elevator shaft."
Elden Ring has no shortage of epic bosses, many of which rank among FromSoftware's most iconic battles. While some of these bosses are beloved by fans, others like Moongrum are actually somewhat detested by fans of FromSoftware's latest entry to the so-called "Soulsborne" franchise. Having a less than stellar reputation, it's no surprise that some fans would rather kill Moongrum instantly.
Elden Ring available now on PC, PS4, PS5, Xbox One, and Xbox Series X/S.
MORE: One Year Later, Elden Ring May Not be Done Redefining The Gaming Landscape