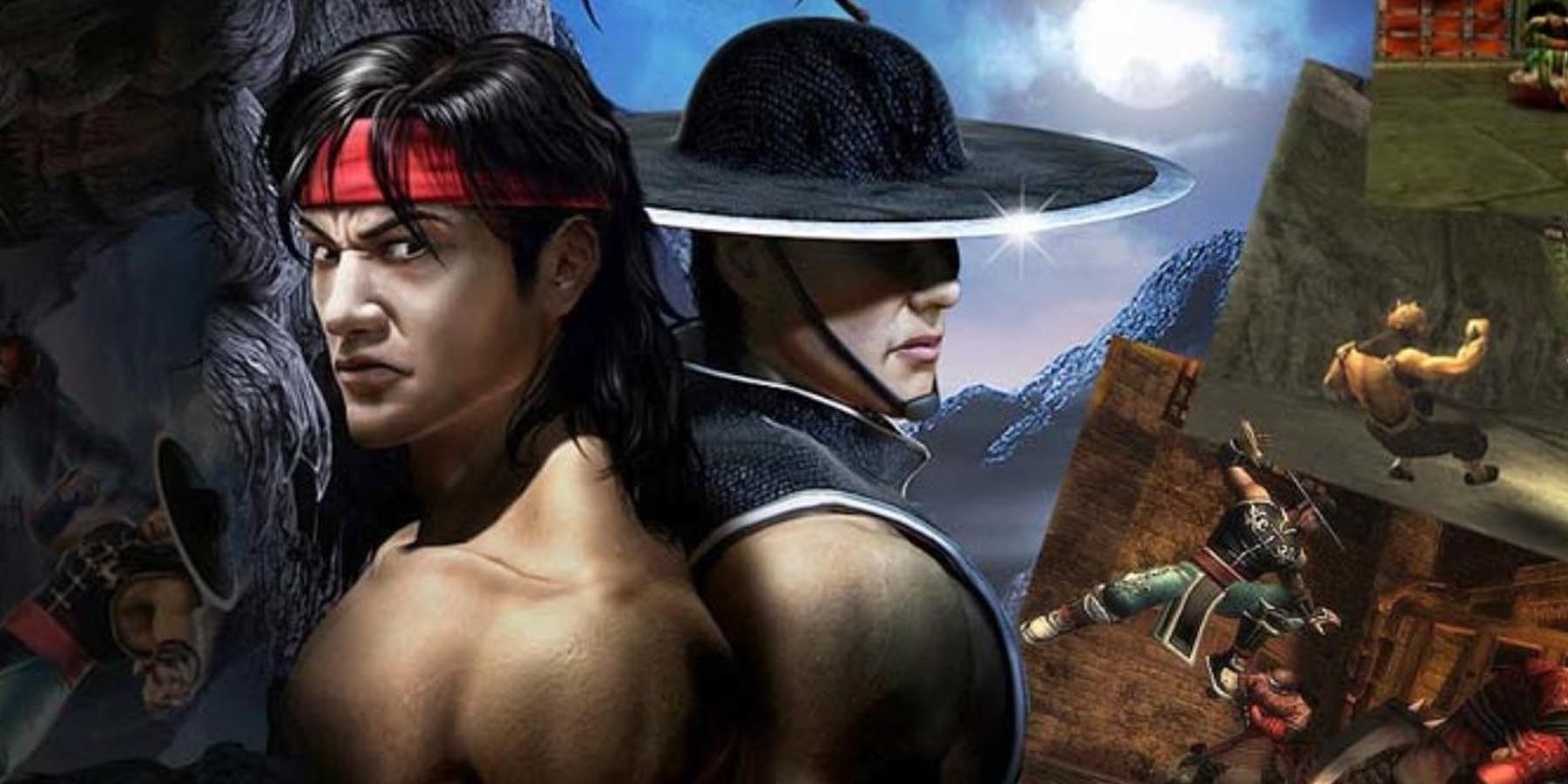 Mortal Kombat creative director Ed Boon has recently taken to social media to ask fans if they would be interested in a sequel or remaster to the 2005 spin-off Mortal Kombat: Shaolin Monks. The co-creator of the iconic Mortal Kombat series is known for engaging players online often, sharing amusing stories about how some of the franchise's most popular characters and signature attacks were created and dropping cryptic hints about the next NetherRealm game or Mortal Kombat DLC character.
One of the topics that Boon discusses on social media is Mortal Kombat: Shaolin Monks, a 2005 spin-off game that was released for the original Xbox and PlayStation 2. Unlike the rest of the Mortal Kombat series, Shaolin Monks was an action beat-em-up title that retold the events of Mortal Kombat 2 from the viewpoints of Liu Kang and Kung Lao in either single-player or two-player co-op. Many of Mortal Kombat's more traditional elements (such as Fatalities and combos) remained despite the different gameplay format, and Shaolin Monks is looked back fondly on as one of the better side games in the long-running MK series.
RELATED: Ed Boon Reveals His Dream Mortal Kombat Guest Fighter
However, Mortal Kombat: Shaolin Monks has yet to get any kind of follow-up or remaster on modern consoles, despite interest from both fans and Mortal Kombat co-creator Ed Boon. The latter recently took to Twitter to ask if said fans would be interested in either a Shaolin Monks sequel or remaster in a user poll, with players having until the end of today to give their answer. While many of the users who have commented on Boon's latest post have expressed their desire for a sequel, most seem to prefer that NetherRealm release both, or at least a remaster in preparation for a fully-fledged sequel down the road.
NetherRealm already has a big project in the works, as it was revealed that the long-speculated-on Mortal Kombat 12 is indeed in development during a recent Warner Bros. conference call. Boon responded to this sudden leak with his usual playfulness before asking fans about special gameplay modes that could return in the next Mortal Kombat entry. However, he would also shoot down a fan's suggestion that Ellie from The Last of Us could be a guest fighter, though he has hoped that Ryu from Street Fighter would step into the arena one day.
In the meantime, it seems that there are plenty of fans that would like to see NetherRealm revisit the Mortal Kombat: Shaolin Monks gameplay in either a current-gen remaster of the original spin-off or a full-fledged sequel. Perhaps the latter could realize Ed Boon's original vision for the game by featuring Raiden as the main protagonist, but either way, the idea of a new Mortal Kombat brawler seems like one that fans could get behind.
Mortal Kombat: Shaolin Monks was originally released for PS2 and Xbox.
MORE: Mortal Kombat 12 Should Take Another Shot at Fatalities On the Go