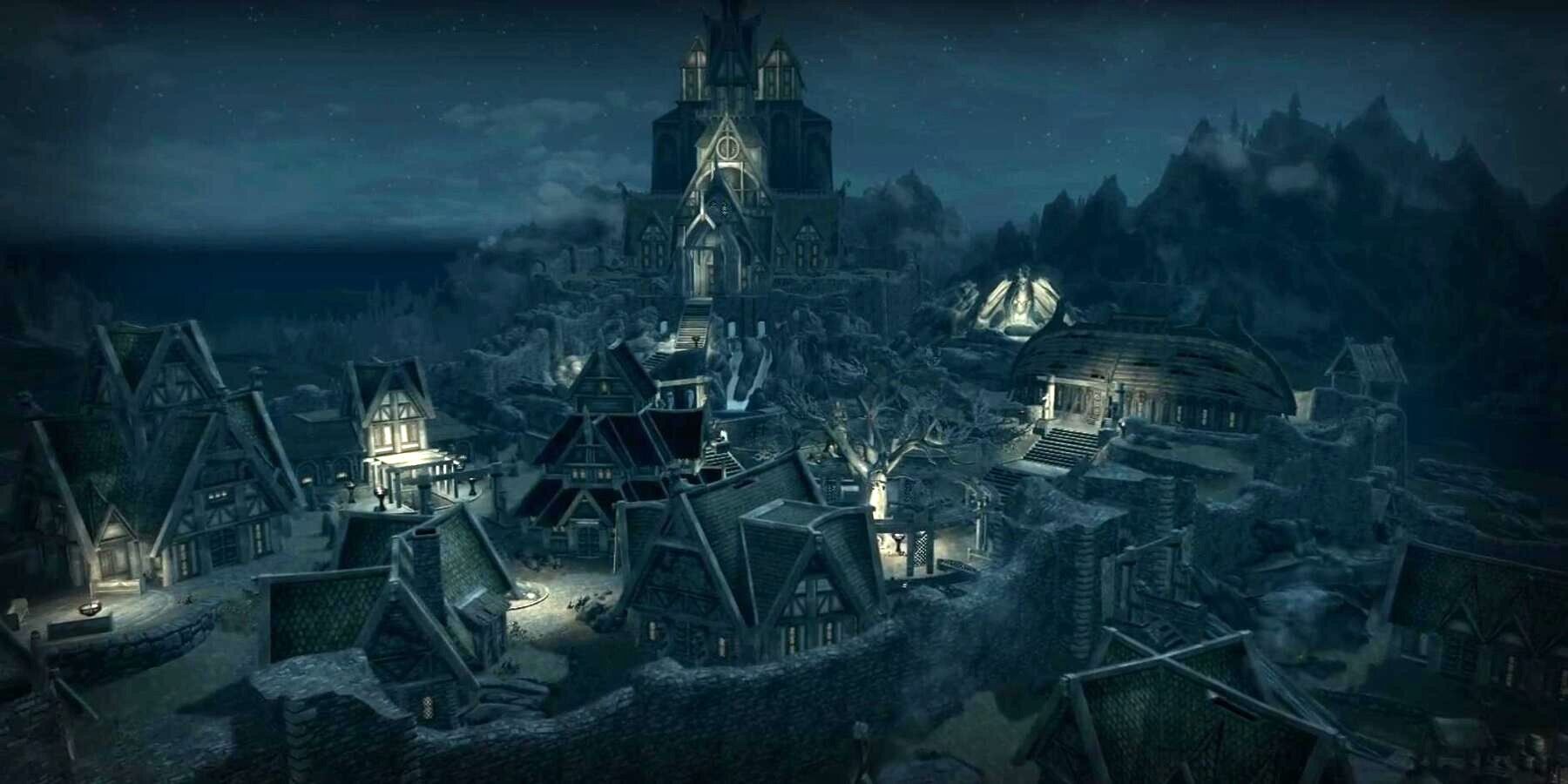 A video shared across the internet shows the city of Whiterun from Skyrim in a breathtaking photo-realistic recreation. This version of the iconic locale from Skyrim highlights the incredible potential of Unreal Engine 5, as well as the skills of its creator.
Over ten years since its initial release, Skyrim is still going strong, representing the definitive open-world fantasy RPG experience for many. Re-released seven times over the last decade in four distinct versions, Skyrim has sold more than 30 million copies over the course of its tenure, with little sign of slowing down, averaging 20,000 active players on Steam Charts over a 30-day span. Bethesda has confirmed that Elder Scrolls 6 is in active development, but little else is known about the game as the studio ramps up its marketing for the release of Starfield.
RELATED: Skyrim Mod Adds Bethesda's Todd Howard, in Staff Form
Reddit user liontower3d recently showed off their phenomenal version of Skyrim's Whiterun designed in Unreal Engine 5. The lighting and textures of Unreal's new engine are on fine display, showing Whiterun in such vividly realistic fashion that it could be mistaken as real. The stone walls and gabled-roof homes are impressive enough, but combined with the vistas of Skyrim's towering snow-capped mountain ranges and surrounding forests, the video is absolutely stunning. Set to relaxing music, with flocks of birds flying overhead, the video has stoked the imaginations of players who envision a version of Skyrim untethered from the now-ancient Gamebryo engine, brought to life on gaming's most cutting-edge design software.
liontower3d has received due praise for their efforts, with comments on the Reddit thread overwhelmingly in support of the achievement. The project took around a month to complete, and liontower3d had previously done a much-acclaimed recreation of Dawnstar from Skyrim. They took several liberties with the scale of Whiterun, aiming for a more realistic distribution and spread of the city's domiciles. An effort was put into discerning a lore-appropriate population density, as well as agricultural limitations based on Skyrim's climate, placing its viable inhabitant in the range of 20,000-30,000.
As Bethesda finishes up its work on Starfield and begins to shift development resources to Elder Scrolls 6, it will be interesting to follow whether the studio will take any inspiration from its fans and creations like liontower3d's. While the game is still years away, if its level of fidelity is anywhere near this Unreal Engine 5 version of Whiterun, fans are sure to be pleased with the result.
Skyrim is available now for PC, PS4, PS5, Switch, Xbox One, and Xbox Series X/S.
MORE: The Best Open-World Games Of All Time, Ranked