A Skyrim fan online has displayed their creative recreation of some of the game's most famous locations in the form of minimalist travel posters. Skyrim is filled with varied environments for players to explore, but any player that has played the game to completion will have been to these places many times.
Now well over a decade since Skyrim was first released, there's barely anything from Bethesda's RPG that hasn't been recreated by fans across the years. One fan even created photorealistic versions of Skyrim's Falmer. The game's fan base has consistently shown that it's one of the most creative in the whole gaming industry, and somehow it doesn't look likely to stop any time soon. Online, fans continue to discuss the game. Its legendary modding community continues to add huge amounts to Skyrim. As well as this, Bethesda's support of the game continues with the release of every new platform – Skyrim has plenty to give to gamers yet.
RELATED: Skyrim Guard Shows Off Incredible Reaction Time
The two posters by Redditor inmyownidiom showcase two locations that most Skyrim players will recognize. The first is Whiterun, which for most will be the first major city they encounter in the game. The second poster depicts an artistic rendition of Bleak Falls Barrow, one of the most significant dungeons in Skyrim's main quest. The images take quite a minimal approach, utilizing iconic details in that players will be able to instantly recognize to portray the locations. It even has a sneaky reference to Nazeem, telling players to "Visit The Famous Cloud District."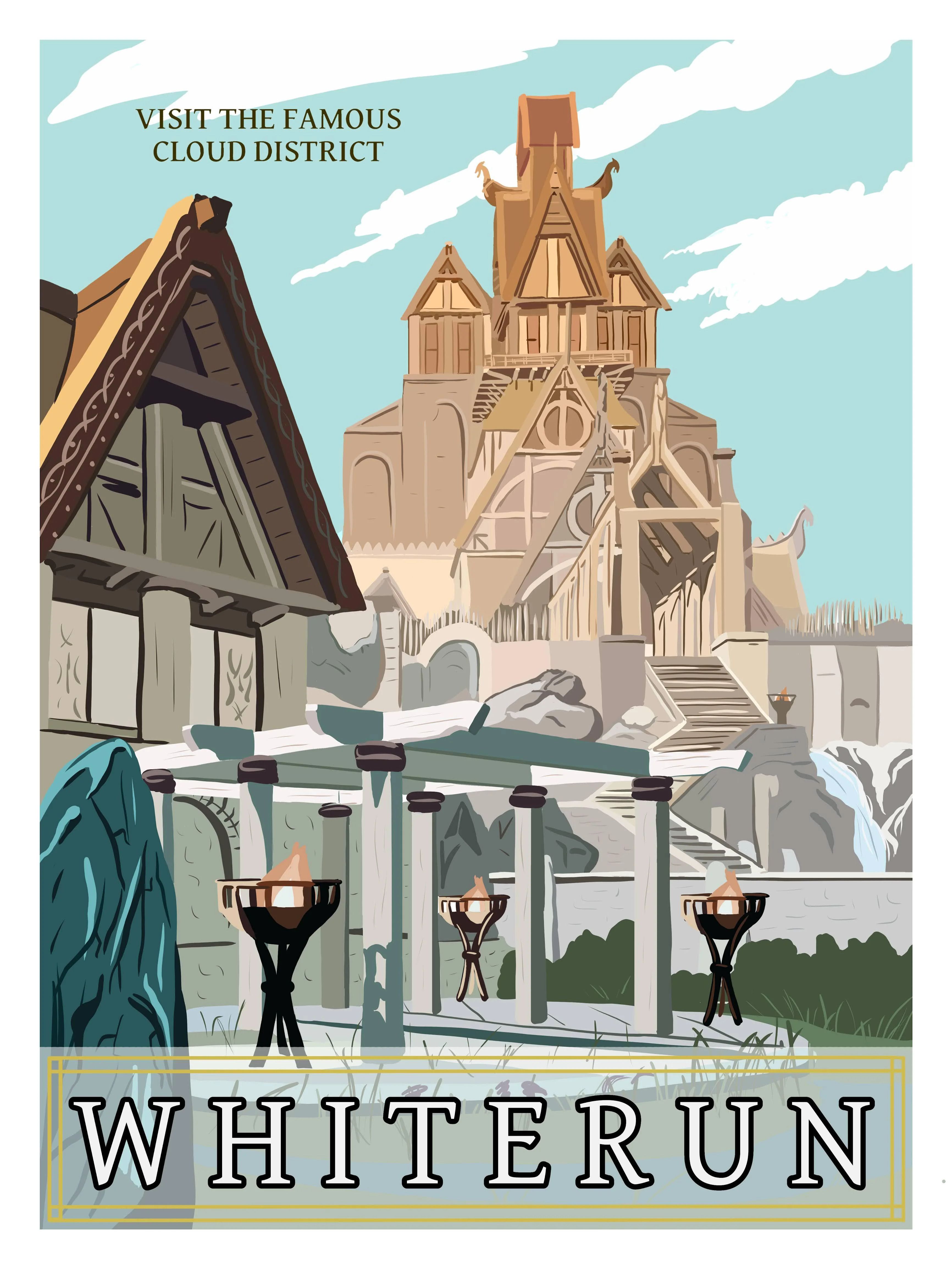 Fans in the thread loved the posters, giving it over 7000 upvotes within twelve hours of posting. Plenty of users begged inmyownidiom to release travel posters for more cities, while others were asking for a place to purchase them for their room. These posters would likely fit right in with the Skyrim fan who decorated their room like the game.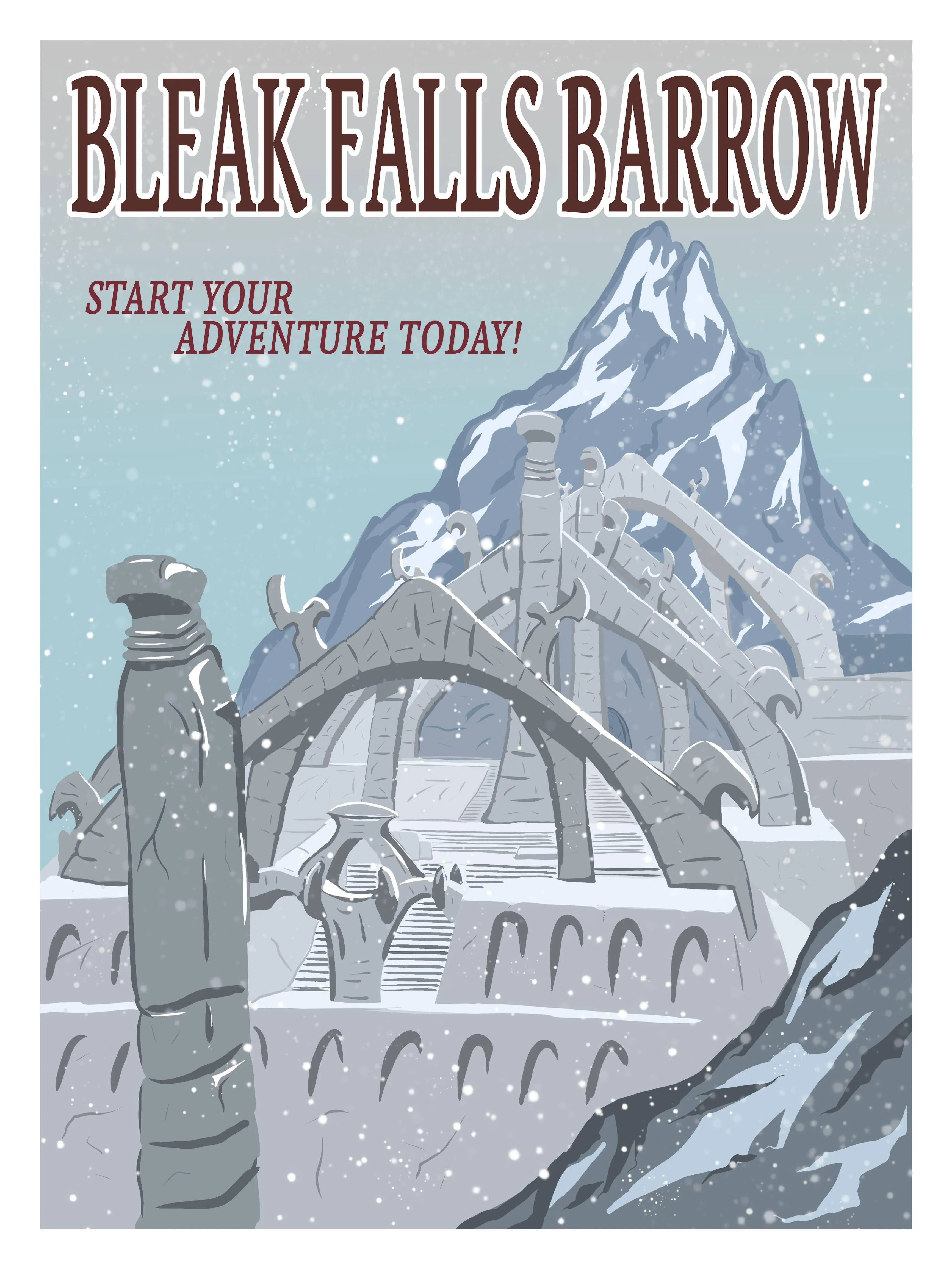 The cities of Skyrim are some of the most recognizable in all of gaming, having been thoroughly explored by players for over a decade. Gamers will be hoping that Bethesda is able to create equally iconic locations in the upcoming Elder Scrolls 6. It's currently unconfirmed exactly where the game will take place, but players no doubt continue to speculate online. Until Bethesda decides to go further in-depth with the game, it could be a very long wait for the community, which has already shown incredible patience for The Elder Scrolls 6.
The Elder Scrolls 5: Skyrim – Anniversary Edition is available now for Nintendo Switch, PC, PS4, PS5, Xbox One, and Xbox Series X/S.
MORE: Starfield's Creation Club Needs to Avoid Skyrim's Big Mistake
Source: inmyownidiom/Reddit