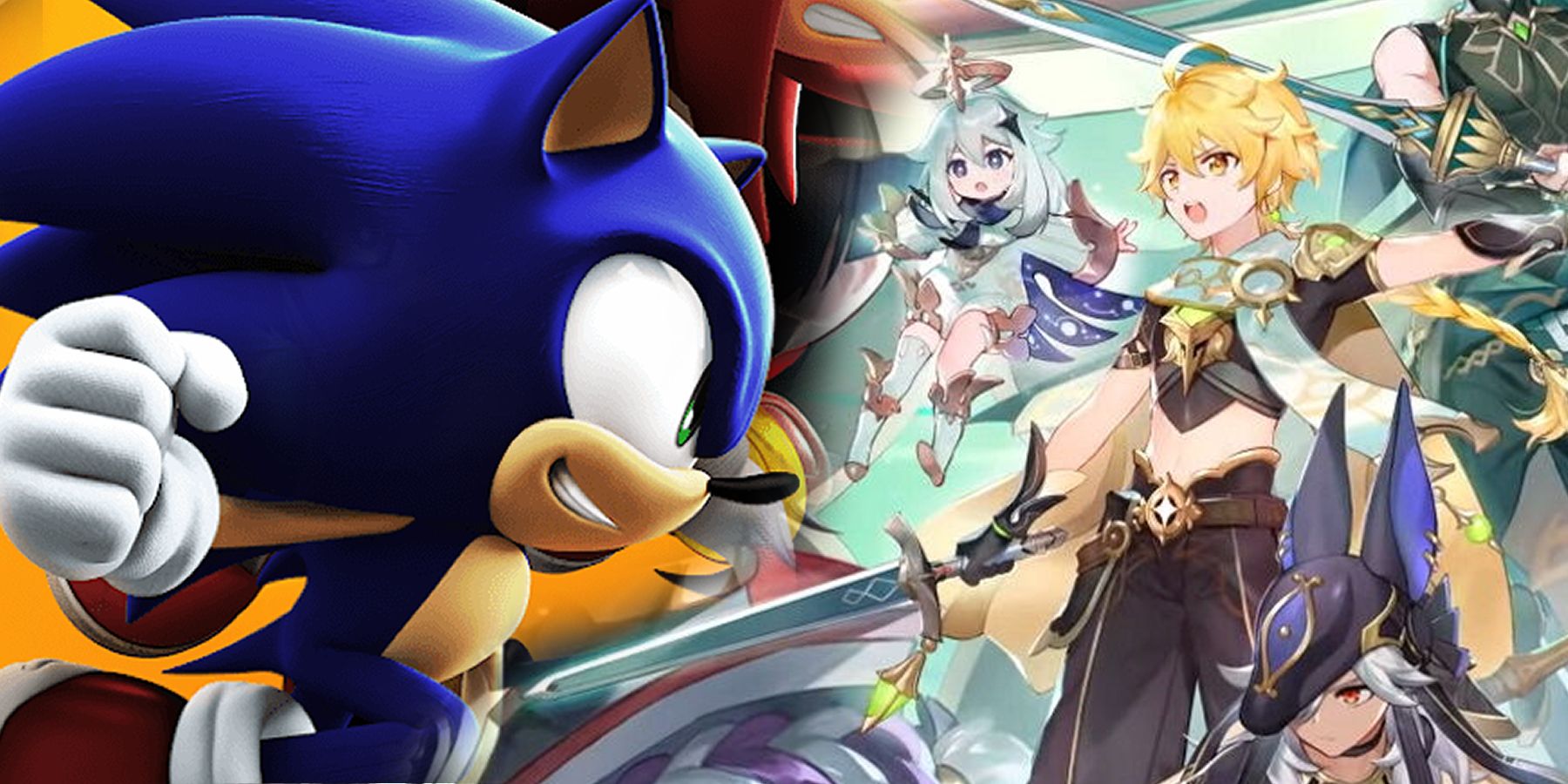 Sonic and Genshin Impact fans are currently fighting among each other for The Game Awards' Players' Voice award. The award in question is the only one that's fully voted by gamers, and it deals with a number of titles being eliminated through three rounds of voting. The winner will be revealed at The Game Awards on December 8, but as of right now, there's a battle happening in real-time on social media and in the votes themselves over first place.
Currently, the award is only in its second round of voting, but Sonic Frontiers and Genshin Impact fans are doing their best to keep voting to remain in first as if the current round is the final. Each have their own reasons to fight for the spot.
RELATED: Sonic Frontiers Free DLC Roadmap Reveals Tons of New Content Coming in 2023
A majority of the people voting for Genshin Impact are doing so because HoYoVerse has awarded its fans with free Primogems, for its Best Mobile Game award win at the show last year. However, with Genshin's most recent award winnings, such as its Still Playing Award at the Golden Joystick Awards this year, the game has yet to give its players any reward for its success. Regardless, HoYoVerse has tried to encourage its players to vote for it in the other Game Awards categories it's been nominated in, which are Best Ongoing Game and Best Mobile Game.
For Sonic Frontiers players, things get a bit more personal. Unlike Genshin Impact, the latest Sonic game wasn't nominated for any awards at the show this year, even Best Soundtrack. This led to many fans to believe Frontiers was snubbed at The Game Awards, and so those same fans are voting for it in the hopes that the game they love will get recognition for what it achieves.
However, it's turned into a rather nasty fight across both communities, as both groups have begun to insult each other among their peers. Due to a glitch regarding the Round 2 bracket where players wouldn't be able to vote for what they click on first, both Sonic and Genshin fans said the poll was "rigged" for the other game to win, when this was not the case. The situation grew to be bad enough that Geoff Keighley was asked about it in a recent Reddit AMA.
In the end, the more nasty of the fans are only a vocal minority, and both groups want their favorite game to win for the same reason. Sonic fans are loving what Sonic Frontiers brings to the table, and Genshin Impact fans want Primogems to obtain their favorite characters. No matter what game takes the prize, it'll be thanks to the support of its fans.
The Game Awards will be streamed live on December 8.
MORE: Genshin Impact Has A Confusing Pattern with Its 4-Star and 5-Star Characters