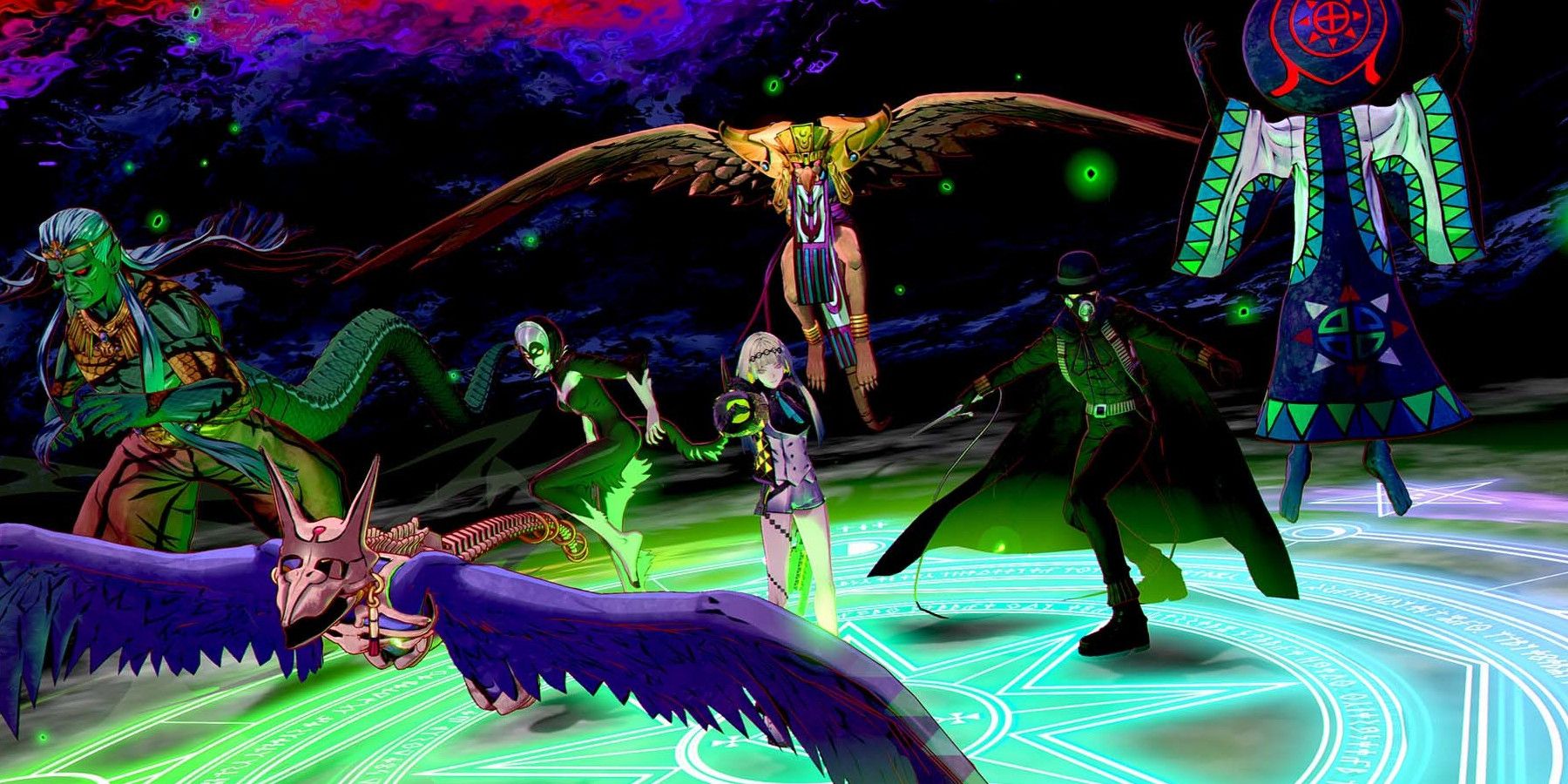 A recent financial report notes that the recently released Shin Megami Tensei spin-off, Soul Hackers 2, has fallen short of how Sega expected the game to sell. Soul Hackers 2 is a sequel to the original Soul Hackers spin-off released in 1997, being a cyberpunk-infused take on the Shin Megami Tensei franchise. It still contains the same elements from the franchise, such as the demon fusion mechanic. Soul Hackers 2 is the first entry after a lengthy gap between the last Soul Hackers game, launching on every modern gaming platform except the Nintendo Switch.
Despite the critical reception of Soul Hackers 2 being fair, the fan reception has been quite split. While some liked the plot and characters of Soul Hackers 2, others were quite critical of a number of aspects. This includes uninspired dungeon design, DLC practices, and how game is designed, among others. With the general perception of the game being from critical and wary fans, it has resulted in low sales, an aspect that was commented on by Sega itself.
RELATED: Persona 4 Golden PC Version To Receive Big Update Soon
In a recent investor Q&A session with the company's financial reports for the second half of the fiscal year, one of the questions asked about the expected sales level of Soul Hackers 2, which Haruki Satomi and Koichi Fukazawa noting that it is "struggling" to meet expectations. The two note the game is one that could be sold over the long term, so they will continue to update the game in the future to expand sales even further. One of these updates will be coming this month, which will include QOL improvements and new demons.
In the same Q&A session, they were asked why Persona 5 Royal had smashed sales records and still remained a critically received game. They both answered that they believed it was a remastered game that was already highly praised, and now it being on PC would be an efficient platform. They also stated that remastering other Atlus games in-between development would be an efficient practice.
Soul Hackers 2 not meeting the parent company's standards is curious, as Sega usually reports how "satisfied" it is with Atlus' games, or how they surpass sales expectations. This has resulted in gamers accusing Atlus and Sega for the low sales due to a number of factors. This includes bare-bones marketing, an uncertain premise of being a sequel to the original but sharing elements with the Persona series, along with releasing it so close to Persona 5 Royal's bigger multiplatform debut. Some are speculating the poor sales reception could lead to a Switch port down the road.
Soul Hackers 2 is available now on PC, PS4, PS5, Xbox One, and Xbox Series X/S.
MORE: The Legacy of Shin Megami Tensei, 30 Years Later
Source: Sega (via Persona Central)