Soulslike shooter Remnant 2 introduces the new Gunslinger class, which will get a huge variety of weapons and rarely run out of ammo.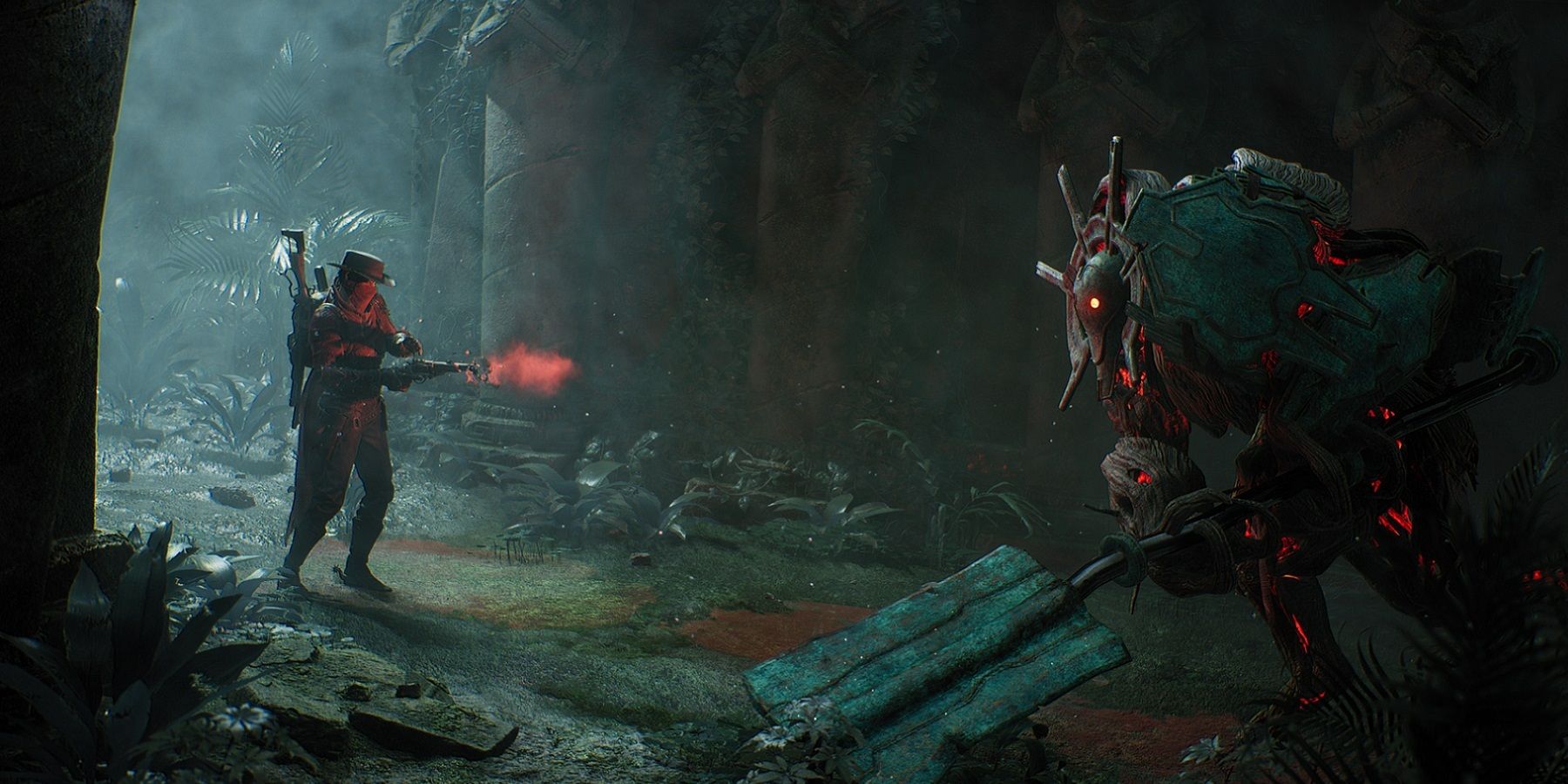 The upcoming Remnant 2 has just revealed its newest class today: the swift and deadly Gunslinger. This new class will offer Remant 2 players the ability to deal with enemies at a distance and have almost infinite ammo, several guns at their disposal, and high damage output.
Remnant 2 is the sequel to Remnant: From the Ashes, which was originally launched back in 2019. The Soulslike shooter had a pretty good reception, and it was able to sell over 3 million copies over the years. Last year, Remnant 2 was announced during The Game Awards. The title will have an emphasis on co-op, and allow gamers to fight several Dark Souls-inspired bosses in a vast number of dynamically generated locations.
RELATED: Nintendo Switch Getting Great Co-Op Soulslike Game Soon
The new Gunslinger class is all about shooting quickly and non-stop while players watch the carnage. The Gunslinger will shoot much faster than any other class available in Remnant 2 and will be focused on fighting enemies at mid-range at incredible speeds. The class was compared to the Ex-Cultist from the previous game, but instead of having a support role, it's a fully DPS now. So, players who expected Remnant 2's combat to be improved will be satisfied with the class.
According to IGN's interview with Ben Cureton, the main designer behind the title, the devs planned to create a class that was "all about weapons." The class' gimmick is to constantly switch weapons and almost never run out of ammo. Players who were expecting some brand-new features in Remnant 2 can use the class Prime Perk: Loaded, which gives them the ability to reload all weapons at the same time, getting some precious seconds to give more damage to enemies. Another highlight is an ability called Quick Draw, which will see the Gunslinger pulling out their six-shooter and firing automatically on targets.
So far, Remnant 2 has strong Resident Evil 4 meets Soulslike vibes, and nobody can complain about how great the game is looking. However, if the developers want to stand out among the competition, they will need to keep working hard on specific gameplay for each class for Remnant 2 to be more than just Dark Souls with guns. Fortunately, with the design of this class, it seems that they are nailing it. Even with other shooters such as Destiny 2 and recent Soulslikes such as Wo Long: Fallen Dynasty as competitors, Remnant 2 looks set to offer excellent gameplay and a vast range of player options.
Remnant 2 is expected to release in 2023 for PC, PS5, and Xbox Series X/S.
MORE: Wo Long: Fallen Dynasty Gives Other Soulslike Games a Run For Their Money
Source: IGN