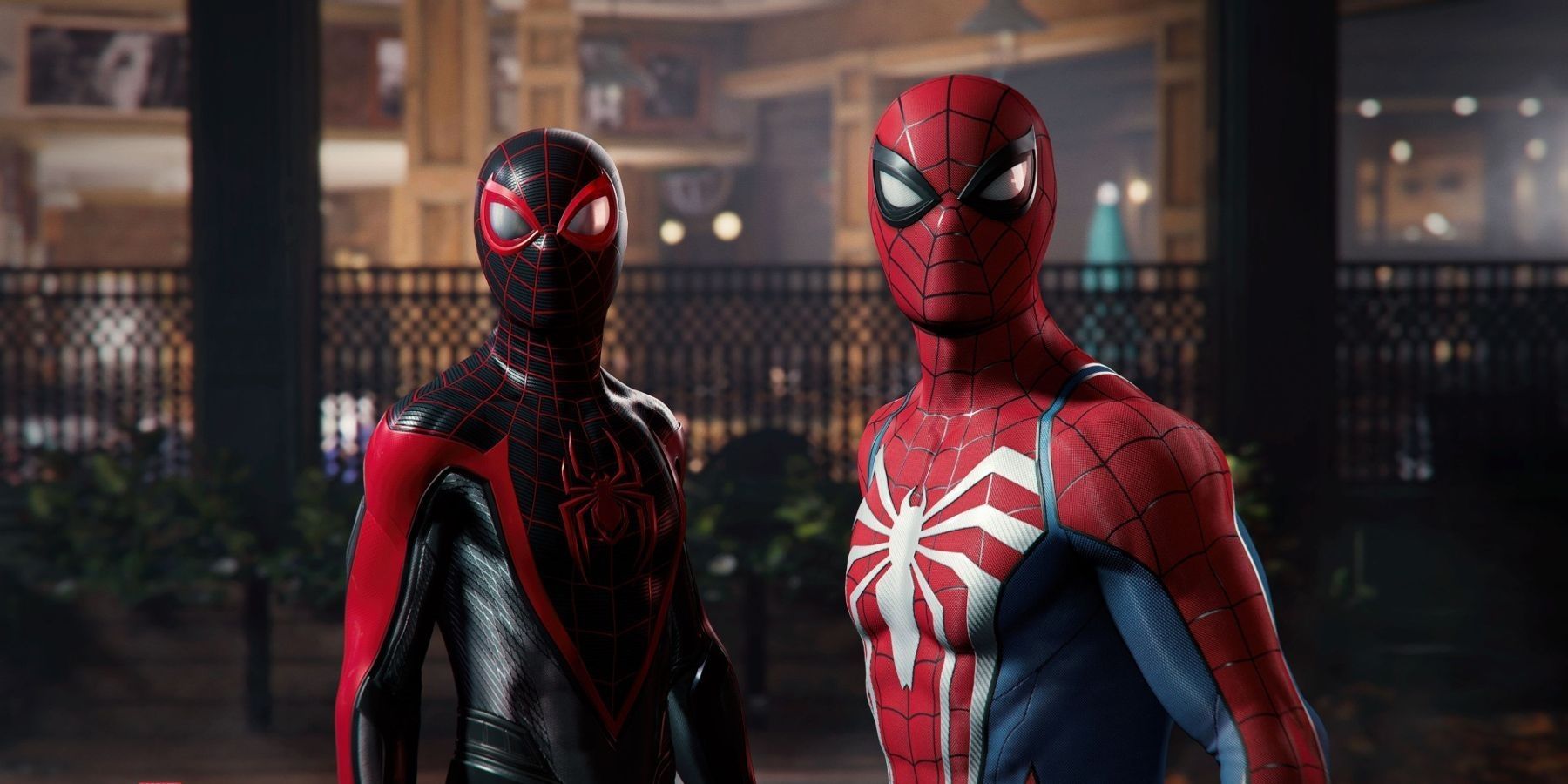 Developer Insomniac Games has asked fans for patience as users wait for information on Marvel's Spider-Man 2. Marvel's Spider-Man 2 is a full sequel to 2018's Marvel's Spider-Man, and it was originally revealed at a PlayStation Showcase event in 2021.
The original announcement only consisted of a teaser trailer, and fans have been waiting for a full reveal since then. Marvel's Spider-Man 2 is set to launch for the PS5 in the fall of 2023, so some players are expectedly anxious about the state of the game, and if it will manage to meet the release date. Insomniac Games recently answered some fan questions, asking them for a bit more patience as it continues to work on Marvel's Spider-Man 2.
RELATED: Marvel's Spider-Man 2 Peter Parker Actor Gives Update on Game's Progress
The developer reiterated that Marvel's Spider-Man 2 is still slated for a fall 2023 release, prompting a user to ask why the team has not shown anything since 2021. Insomniac Games replied by stating that it's still working on the game, and while development seems to be going well, it asks for a little more patience from the fan base. The replies to this tweet seem to be supportive of the developer's decision, as many users ask the team to take its time.
PlayStation Showcase has been Sony's biggest gaming event in recent years, and most first-party games are usually revealed or featured at this presentation. Sony has not held another PlayStation Showcase event since 2021, which may be the reason for the lack of gameplay or story-related footage from Marvel's Spider-Man 2.
Rumors about the next big PlayStation presentation have been going around for a while now, with the latest one stating that Sony will host an event in the summer. Whenever Sony decides to host the next one, fans can expect Marvel's Spider-Man 2 to be a big part of the show, in addition to new announcements and reveals from other studios under PlayStation.
Sony can also host a State of Play event for Marvel's Spider-Man 2, giving fans a deep dive into all the new features and gameplay mechanics. Both Horizon Forbidden West and Gran Turismo 7 received their own State of Play shows, along with third-party titles like Hogwarts Legacy and Final Fantasy 16. On the other hand, God of War Ragnarok only highlighted bits of gameplay before its release, so It'll be interesting to see how Sony chooses to showcase Marvel's Spider-Man 2 later this year.
Marvel's Spider-Man 2 is scheduled to release in 2023 on PS5.
MORE: Marvel's Spider-Man 2 May Share One Huge Plot Point With Across the Spider-Verse