Willem Dafoe's time with Marvel movies may not be completely done just yet. The Spider-Man: No Way Home star recently spoke about his willingness to return once again as Norman Osborn/Green Goblin in a future project, and he seems optimistic. But he's also got a few conditions to be met for that particular variety of lightning to strike thrice.
Dafoe made some major waves when he played the character in Sam Raimi's beloved Spider-Man film trilogy, and further gained the admiration of many including costar Tom Holland when he reprised the role in Spider-Man: No Way Home. After such a storied career, the legendary performer can boast any number of famous and iconic roles at this point. But fans still keep coming back to Green Goblin when they think of their favorites, and it's not difficult to see why. But while Dafoe may be willing to take up the demented mantle of the Goblin again at some point, it won't necessarily be a sure thing.
RELATED: A Weird Al Lyric Predicted No Way Home's Green Goblin Fix
In an interview with Inverse, Dafoe clarified his intentions when it comes to the future of this particular character. "If everything was right, sure," he said when asked whether he'd return to the part. "I mean, that's a great role. I liked the fact that it's a double role both times. Twenty years ago, and fairly recently, both times [were] very different experiences, but I had a good time on both." It might not seem like much of a reveal, but this goes hand in hand with previous comments he's made about his reprisal, and it would likely have to be as substantial a role as it was in Spider-Man: No Way Home for Dafoe to take to his glider once more.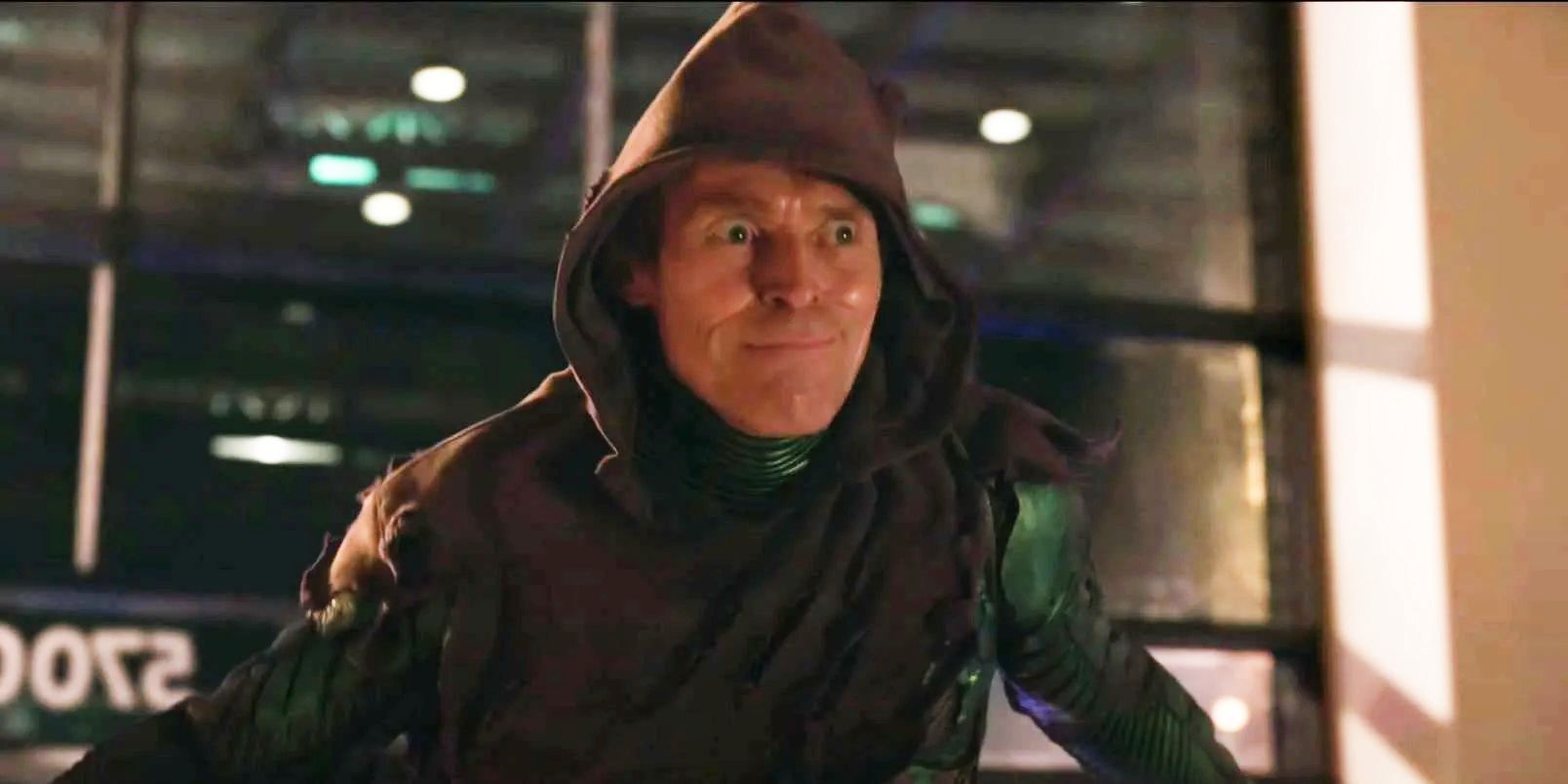 Back in 2021, Dafoe specified his conditions for returning as Green Goblin in Spider-Man: No Way Home, pointing out how it would have to be more than simple fanservice. "I just was concerned about how contrived it was or whether it was just like a power cameo," he said. "I really was worried that I wouldn't have something to do." It was more than that, however, as he also wanted to get fully into the role, including some of the more dangerous bits. "To do this physical stuff was important to me," Dafoe continued. "One of the first things I said to [director Jon Watts and producer Amy Pascal], basically when they pitched it to me, before there was even a script, was, 'Listen, I don't want to just pop in there as a cameo or just fill in in close-ups. I want to do the action because that's fun for me.'"
Those conditions turned out pretty nicely for both Dafoe and the audience, as his part in Spider-Man: No Way Home is widely considered one of the standouts in a movie already chock-full of memorable moments. It makes sense that the actor who will now play Nosferatu twice would require such things of his roles. There's a physicality to Dafoe himself that carries over into the characters he plays, to the point where a subdued portrayal would almost feel like a waste of his talents. That's one way for an actor to maintain some job security in his niche.
Spider-Man: No Way Home almost featured Michael Keaton's Vulture, which should help illustrate how dense the film could have been. But in the end, they chose to stick with a core group of returning stars, Dafoe included. Strategic use of such a renowned actor proved to be the right choice, and it looks like any future repeats would need similar amounts of effort put in. Just the way he likes it.
Spider-Man: No Way Home is available on Amazon Prime Video.
MORE: The Last Airbender: What Makes The Warriors Of Kyoshi So Strong?
Source: Inverse, Yahoo