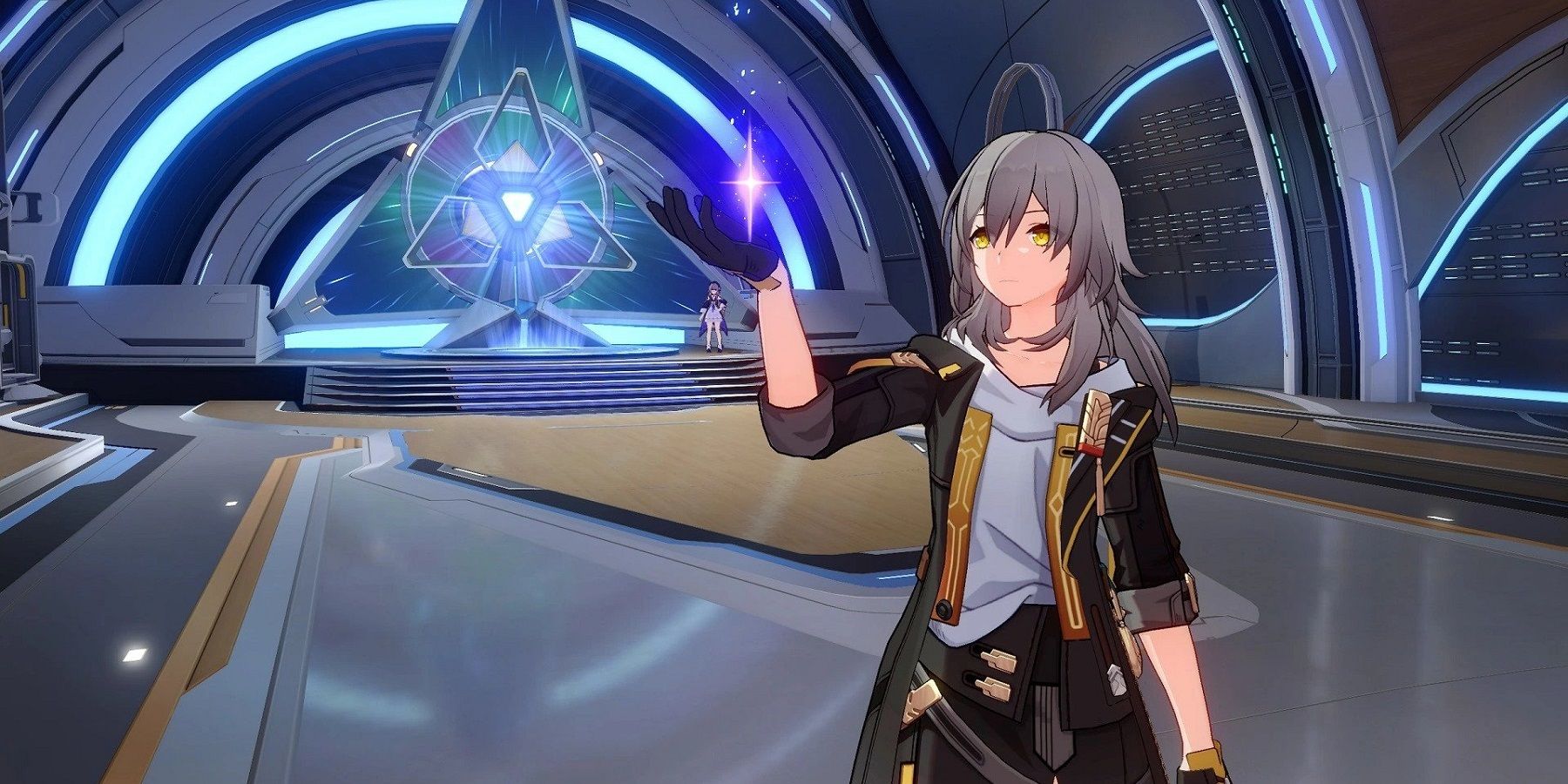 A Honkai: Star Rail player made a hilarious drawing that paid tribute to the characters' interactions with trash cans. HoYoverse's newest game has open-world RPG elements where players get to talk to various NPCs and investigate inanimate objects to learn more about Star Rail's universe.
Released in late April, Honkai: Star Rail has already gained a massive following as many players spend hours grinding missions and side quests, and exploring the game's vast worlds to uncover various secrets. One of them involves interacting with a number of trash cans in Belobog, which has birthed many memes poking fun at the protagonist's interactions with the object. When players trigger enough trash cans, they will receive a Trash Can profile icon and a consumable item called Pleasant-Looking Trash, which recovers four Technique Points for the team.
RELATED: Honkai: Star Rail Trick Lets You Walk Through Walls
Many Honkai: Star Rail players seemed to love the interactions with the Belobog trash cans, so they started creating equally hilarious fan art based on them. One Twitter user named CesarZebrah made one showing Honkai: Star Rail's March 7th lying in bed with Stelle, the default female protagonist, who's hugging a trash can while sleeping. The fan art and caption, "Me my girlfriend… and her (sic) trashcan," are references to the original meme where a woman was hugging a $500 four-foot tall Mareep.
In the replies, fellow Honkai: Star Rail found CesarZebrah funny, while also sympathizing with March, who they said was third-wheeling Stelle and the trash can. Others also interpreted March's worried expression as her trying to sleep, but couldn't because there's a trash can in bed. Meanwhile, a user said that "StAsh" (Stelle and Trash) was their favorite Star Rail ship of all time.
Apart from the conversations with trash cans, Honkai: Star Rail has a variety of entertaining interactions with the main characters and NPCs, which showcase their unique personalities and add a comedic to the game's story. Interactions like these can give players incentive to not skip dialogues and investigate as many items as possible in hopes of getting fun freebies and achievements in Star Rail.
It's only been more than a week since Honkai: Star Rail was released, but HoYoverse is already gearing up for its next update coming out in June. There are already Star Rail leaks showing possible character models and events, which some have taken with a grain of salt to avoid disappointment in case they don't show up in version 1.1. Nonetheless, Star Rail players still seem to be excited about what's to come.
Honkai: Star Rail is available now for mobile and PC with PS4 and PS5 versions also in development.
MORE: Honkai: Star Rail – Welt Build Guide