A Stardew Valley player discovers an interesting fishing trick, sharing their discovery with fellow fans who may not be familiar with it.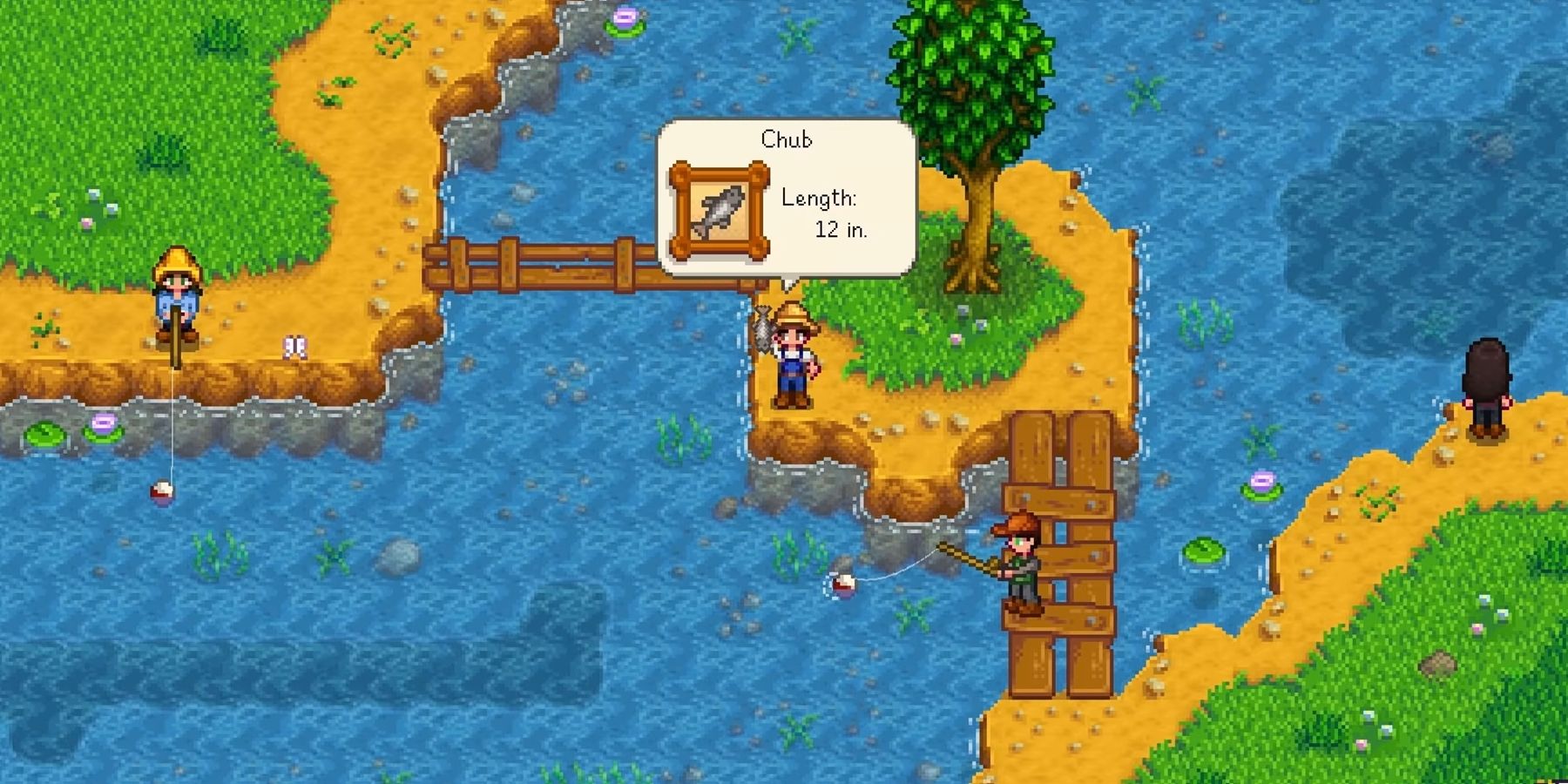 A player of ConcernedApe's indie life and farming sim title Stardew Valley has recently discovered a new fishing trick, sharing the tip with their fellow fans. With Stardew Valley fishing being one of the most challenging aspects of the game, the player base will likely welcome new tips and tricks to help them make the gameplay feature easier to accomplish.
Seemingly against all odds, despite its age and the fact that it is an indie title, Stardew Valley has seen much success within the gaming community. Not only has it continued to thrive in its genre with continuous content updates and releases in different platforms, it also has a very active and engaged community. This can be seen in the many Stardew Valley mods that players themselves produce, while others enjoy sharing knowledge such as this fishing trick to help fellow gamers in their own playthrough of the farming life sim.
RELATED: Stardew Valley Trick Lets You Grow Infinite Grass
On TikTok, user sarcasm_bandz posted a video of their character fishing in Stardew Valley. In the video, the character can be seen casting the fishing rod several times in the direction of the mouse cursor. The text in the video seemed to have the TikTok user asking fellow players why nobody told them that they could actually change the cast direction of the fishing rod. Given that there are bubbles indicated in the fishing spot that increase a player's chance to get a fish to bite, being able to direct where the bobber will land will definitely be a great help for Stardew Valley fans.
As of writing, sarcasm_bandz's video has already generated over 350,000 views and 390 comments, indicating that Stardew Valley players are interested in this type of content on the platform. Comments also indicate that some fans were not aware of the Stardew Valley fishing trick that the TikTok user shared. Others also used the comments section to talk about other gameplay tips that can help fellow fans. This includes how players can actually rearrange their donations to the museum to make them look more organized and directing where chopped trees fall, depending on the placement of their mouse.
It is very interesting to see just how banded together the Stardew Valley player base is. With the video game offering its fans so many activities, gameplay features, and more, it is likely that the community will continue to discover more tips and tricks to help each other. Hopefully more of these will be posted online for Stardew Valley community members to discover and enjoy.
Stardew Valley is available now for PC, PS4, Switch, Xbox One, and mobile devices.
MORE: Stardew Valley Fans Should Keep an Eye on Witchbrook