Our fellow partners in big business: we have some news. The next season of Succession will be its last. Jesse Armstrong, the series creator, confirmed as such in an interview with The New Yorker. "There's a promise in the title of Succession," he said. "I've never thought this could go on forever. The end has always been kind of present in my mind. From Season Two, I've been trying to think: Is it the next one, or the one after that, or is it the one after that?"
According to Armstrong, he wasn't sure if ending Succession was the right decision when he began working on Season Four. The writer told his team, "Look I think this maybe should be it, but what do you think?" That spurred a discussion on alternate endings. "We played out various scenarios," Armstrong said. "We could do a couple of short seasons, or two more seasons. Or we could go on for ages and turn the show into something rather different, and be a more rangy, freewheeling kind of fun show, where there would be good weeks and bad weeks. Or, we could do something a bit more muscular and complete, and go out sort of strong." Armstrong ultimately chose the last option. "That was definitely always my preference," he told The New Yorker.
Luckily, we all have one more season with the Logan family before their story comes to an end. The series returns on March 26. You can check out the teaser for the next batch of episodes below. The footage teases the conflict at the heart of the series: which child will succeed Logan Roy on the throne to his media empire? Well, the answer seems to be none of them. After Logan changed the terms of his divorce agreement in order to override the desires of his own children in the Season Three finale, it doesn't appear that anything will stand in his way of doing what he wants with his company. But after a season of bitter sibling rivalries, it was quite nice to see Kendall, Shiv, and Roman all on the same team again, even if they're getting screwed out of the company in the process. Perhaps this will be a turning point where the Roy children finally decide to stop fighting about who will take over and just be rich instead? (Probably not.)
Here's the official synopsis for the new season, per Variety: "In the 10-episode Season Four, the sale of media conglomerate Waystar Royco to tech visionary Lukas Matsson moves ever closer. The prospect of this seismic sale provokes existential angst and familial division among the Roys as they anticipate what their lives will look like once the deal is completed. A power struggle ensues as the family weighs up a future where their cultural and political weight is severely curtailed." Not a whole lot of new information in here, as it does not come as a shock that the power struggle continues.
All the major players are set to return, along with some fan-favorite recurring characters like Lukas Mattson (Alexander Skarsgard), Stewy (Arian Moayed), Naomi Pierce (Annabelle Dexter-Jones), Nan Pierce (Cherry Jones), Sandi (Hope Davis), and Kendall's assistant Jess (Juliana Canfield). Justin Kirk will also return as conservative Congressman Jeryd Mencken, and Stephen Root will be back as Ron Petkus, organizer of the Future Freedom Summit.
Time to place your bets for the series finale. Will Connor will become President? Or will Shiv and Tom have a baby? Will Greg become the next Prince of Luxembourg?! Only time will tell.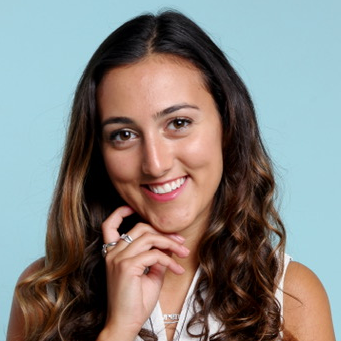 Assistant Content Strategy Editor
Lauren Kranc is the assistant content strategy editor at Esquire, where she runs the brand's social media accounts and covers pop culture and television, with entirely too narrow an expertise on true crime shows