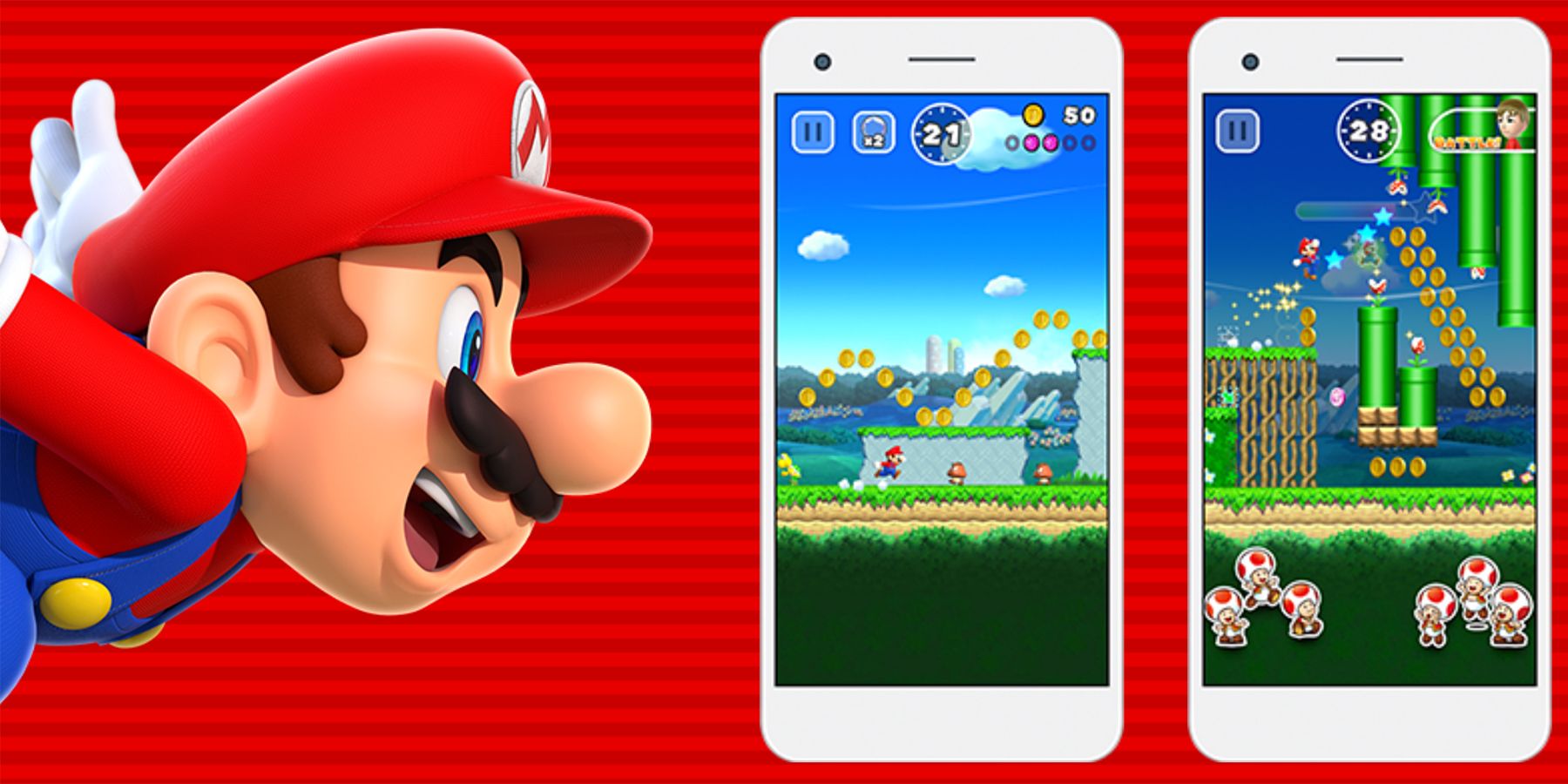 The mobile Nintendo game Super Mario Run is adding a new way to play that doesn't involve paying for the game as part of its MAR10 day update. Those looking to get some Mario action without shelling out for the privilege are in luck as this move to bring Super Mario Run to a wider audience is officially added.
Super Mario Run was released in 2016 for iOS and eventually for Android as part of Nintendo's broader push towards a wider selection of mobile games. Featuring elements of the popular auto-run style game as well as more traditional Mario-like platforming, Super Mario Run has been well received in the "endless runner" genre of mobile games.
RELATED: Super Mario Bros. Movie Drops Final Trailer During Special Nintendo Direct
If one thing has drawn the ire of critics regarding this game, though, it's been the price. Comparatively speaking, Super Mario Run is fairly costly for a mobile game. Most other Mario mobile games are not only free to play but come with lots of fun and exciting free events like the Mario Kart Tour Christmas event. Fans who might have avoided Super Mario Run until now can rejoice as the game will now feature one free daily stage as long as a Nintendo account is linked.
Nintendo has been no stranger to the mobile game space and has made a lot of extremely popular games for iOS and Android. These games often get as good, if not better, update treatment than main platform games, such as the popular and frequently updated Animal Crossing Pocket Camp. Most of these games have been largely free-to-play with optional in-game purchases. Critics of Super Mario Run, while full of praise for almost every aspect of its gameplay, widely disliked the lack of a free option. Though the unpaid version of the game is still limited, this new update may make it more appealing to those who have not wanted to pay for it.
Portable gaming of this kind has clearly always been a really important part of Nintendo's strategy. In an expanding market of handheld gaming devices, products like the Switch Lite remain market leaders. Mobile games such as Super Mario Run continue this trend and are one of the ways Nintendo is still able to make its games accessible to the widest audience possible. Super Mario Run could be great in bringing Nintendo's current vision for Mario to those who aren't able to get their hands on a Switch, so giving it a free option is a really positive move in the right direction.
MORE: Pokemon GO: Festival of Colors Research Tasks, Rewards, and More
Source: nintendolife.com