Shortly after the opening in Hollywood, Universal confirms that there will be another location for the Super Nintendo World theme park.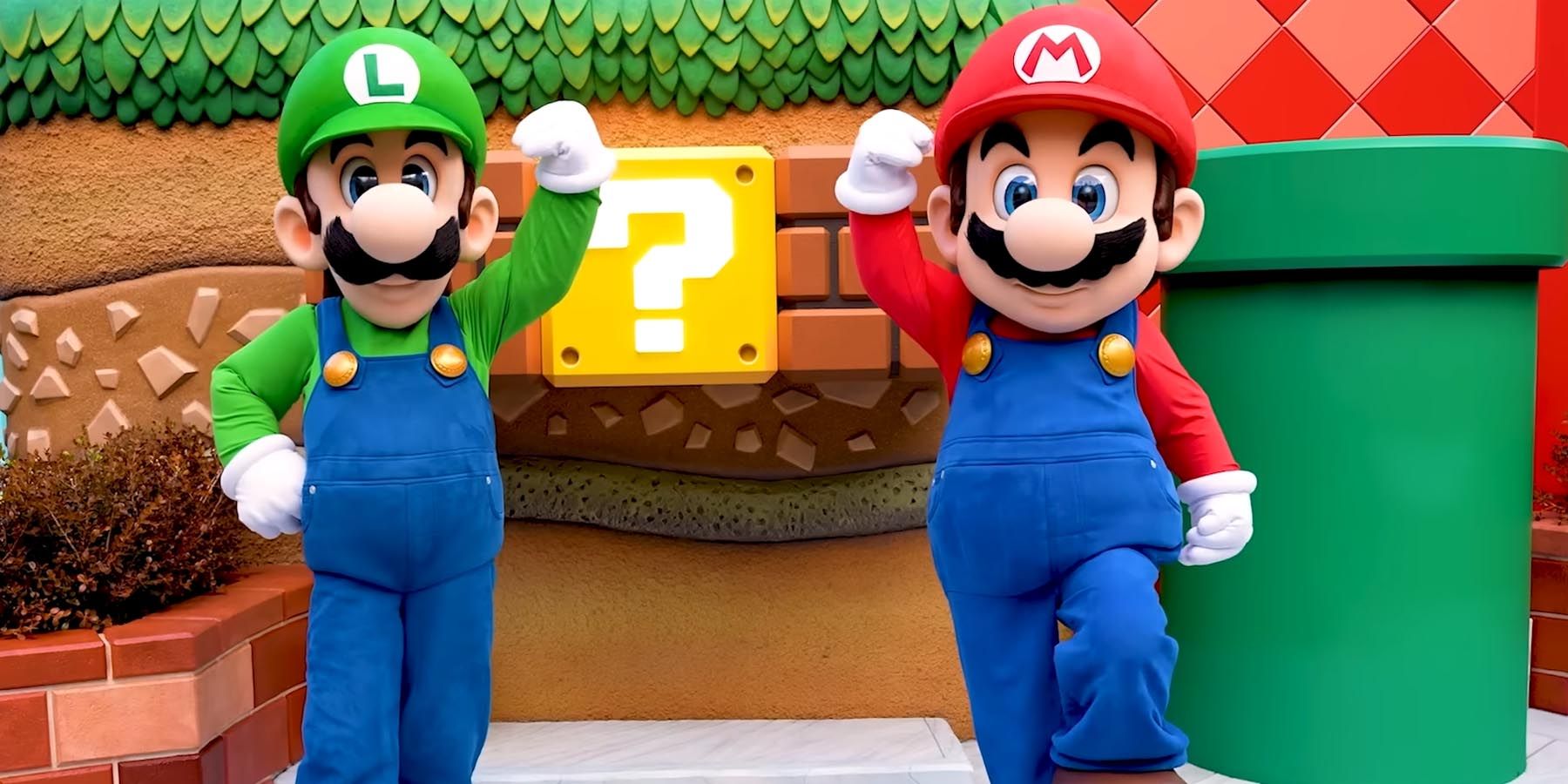 Universal Parks and Resorts officially confirms that another location for Super Nintendo World will be built in the future. This was revealed shortly after the grand opening of Super Nintendo World's Hollywood location, which finally opened after a few years of construction. While it was open early for technical rehearsals, the theme park is now officially open to the public.
This theme park was first announced in 2015, with the first location being Universal Studios Japan. It first opened in 2021, with other locations coming in the future. It has a heavy focus on Nintendo's Mario franchise, containing many colorful set pieces and imagery. The Hollywood location is no different, as it has many attractions themed after the franchise, such as a Mario Kart race, Toad cafe, and other things to find.
RELATED: Nintendo Officially Confirms It Will Not Be at E3 2023
Shortly after Super Nintendo World Hollywood had opened officially, the chairman and CEO of Universal Parks and Resorts, Mark Woodbury, came out during its grand opening celebration to announce a new location. Following the openings in both Japan and Hollywood, the third location will be located in Orlando, Florida. This announcement had earned cheers from the crowd, with Woodbury also joking that it was one of the "worst kept secrets in history," which also got a chuckle from those in attendance.
Out of the five Universal Studios locations, two of them are based in the US, with the others in Japan, Beijing, and Singapore. Universal Orlando Resort, or Universal Orlando, is a family vacation resort that features a number of themed islands based on the film industry. It had planned to open a theme park known as "Universal's Epic Universe," which was going to include attractions based on Nintendo, Dreamworks Animation, and Universal Monsters, before the COVID-19 pandemic forced construction to be paused in 2020, with it restarting in 2021. This has caused its opening to be delayed into 2025 instead.
Currently, there's no date for when Super Nintendo World will open at Universal Orlando Resort, or if this next iteration of Super Nintendo World could add other properties like Splatoon into the mix, or will be again focused exclusively on Mario. Construction photos for the park show that the Donkey Kong-themed expansion will be a part of its launch. As for the theme park's Hollywood location, there's a lot for fans to enjoy, with many feeling like the Mario world has come to life in the real world.
Super Nintendo World Hollywood is open now.
MORE: 5 Amazing Things to Do in Super Nintendo World at Universal Studios Hollywood
Source: Deadline Hollywood