Blink and you'll miss it, but a shadowy figure ran through the hospital in the The Last of Us season finale. No, I don't mean Joel—even though he cleared that place like it was a Call of Duty map. The figure appeared slimmer, had short hair, and was running from our grizzled main character, played by Pedro Pascal. Inevitably, users on Twitter who snapped screenshots of the scene believe that the character is Abby—the villain(ish) of The Last of Us Part II. We don't want to give too much away before the second season airs, but try as we might to avoid spoilers, dear readers, just know that Abby is a big deal moving forward.
A brief flash of the figure's braided ponytail was all that fans of the original video game needed to get them excited for Season Two, as showrunners Craig Mazin and Neil Druckmann continued to pepper in little easter eggs for those more in the know. The quick mention also mirrored a (potential) cameo in Episode Six from the upcoming character Dina, who also plays an important role in The Last of Us Part II.
Ironically, Abby did appear in that episode—albeit in a very different way. As Joel rampages through the hospital to save Ellie, he arrives at an operating room, where he finds three doctors surrounding Ellie on an operating table. Laura Bailey, the voice actor for Abby in the The Last of Us Part II, portrayed one of the doctors who lets Ellie free after Joel shoots the surgeon (also an important character!) in the head. The cameo follows many other prominent inclusions of the original voice cast, including Ashley Johnson (Ellie)'s portrayal of Ellie's mother, Troy Baker (Joel)'s role as David's accomplice, Jeffrey Pierce (Tommy) as a hunter named Perry, and Merle Dandridge reprising Marlene.
"Laura [Bailey] and [creator] Neil [Druckmann] are great friends and we were like, 'Want to be a nurse?'" co-showrunner Craig Mazin recalled in an interview with The Hollywood Reporter. "I took Laura on a tour of the halls of this hospital and she cried just looking at it… It's a common thing that the people that had come from Neil's game world felt like they were stepping into this impossible, amazing VR adaptation."
Could Bailey return to make an appearance in Season Two? Well, Druckmann joked with reporters that, "she's got a mask on, so we can make her anything we want in the next season." The Last of Us creator also teased, "for those that know who she plays in the in the next story, it's very much related to that operating room." Eek! That is not a good place to figure heavily in your backstory.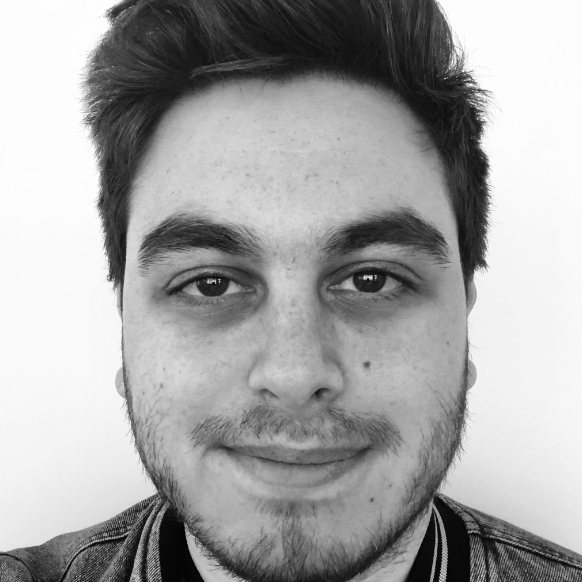 Assistant Editor
Josh Rosenberg is an Assistant Editor at Esquire, keeping a steady diet of one movie a day. His past work can be found at Spin, CBR, and on his personal blog at Roseandblog.com.