This story does not contain spoilers for the season finale of The Last of Us and the video game, The Last of Us Part II. You're safe. (For now.)
Grizzled fans of The Last of Us, no matter how you're feeling after Sunday night's season finale, I come to you with good news. The Last of Us, the very same series that made you buy five spray cans of Lotrimin because you're afraid of the athlete's foot fungus now—has been renewed for a second season.
"[Showrunners] Craig [Mazin] and Neil [Druckmann], alongside EP Carolyn Strauss, and the rest of our phenomenal cast and crew, have defined a genre with their masterful debut season of The Last of Us,'" said Francesca Orsi, Executive Vice President of HBO Programming, Head of HBO Drama Series and Films. "After pulling off this unforgettable first season, I can't wait to watch this team outshine themselves again with Season Two."
The post-apocalyptic series, which follows Joel (Pedro Pascal) and Ellie (Bella Ramsey) on a cross-country trip to find a cure for a deadly fungal infection, has proved to be a smash hit for HBO—even setting viewership records. The series has also managed to keep fans of its source material, 2013's The Last of Us video game, relatively happy with its faithful retelling of its dark, emotional story.
Well, get ready, because the second installment may be here even sooner than we thought. In an interview with Collider, Pascal mentioned that "there is a chance" production for Season Two could begin filming this spring. Season One began filming in 2021, and we didn't see the first episode until January 2023. A quick reminder, though: good television takes time. Pascal even cracked a joke, asking, "What season are we in now?"
What Will Happen in The Last of Us Season Two?
Of course, The Last of Us Season Two, like Season One, will have a clear roadmap to follow: 2020's divisive The Last of Us Part II. The sequel has even more material to cover than the first season—which compiled all of the events of the first game into its nine episodes. It's possible that the series may even require more than two seasons to tell the full story. As Mazin told Collider, "probably the amount of remaining story would take us more than a season to tell."
The showrunners also explained that the second season will not follow the game as strictly as the adaptation for Season One. Mazin and Druckmann hope that the remainder of the show will have something for anyone watching—from newcomers to devoted fans of the video game series. If you need reassurance that the HBO series will pull off any changes to the game, just look at Episode Three's story of Bill and Frank, or even the flashback scenes of Ellie and Ramsey from Episode Seven. "We will present things, but it will be different," Mazin told Variety. "Sometimes it will be different radically, and sometimes it will be barely different at all. But it's going to be different, and it will be its own thing. It won't be exactly like the game. It will be the show that Neil and I want to make."
The HBO series also plans on keeping Bella Ramsey as the lead for Season Two, despite Internet trolls complaining about her performance. "Let's put this thing to rest," Druckmann told reporters at a virtual press conference. "We are making it with Bella." He reiterated that finding her was like "lightning in a bottle" mentioning, "The only way we would ever, ever consider recasting Bella is if she said, 'I don't want to work with you guys anymore.'" Even then, The Last of Us creator joked, "We might still force her to come back to Season Two." For the record, we love Bella Ramsey here at Esquire.
In the coming weeks, Esquire will break down even more about how (and if!) the HBO series will adapt the franchise's brutal second entry. For now? Process that emotional finale and enjoy the good news: clickers will be sniffing you out well into 2025.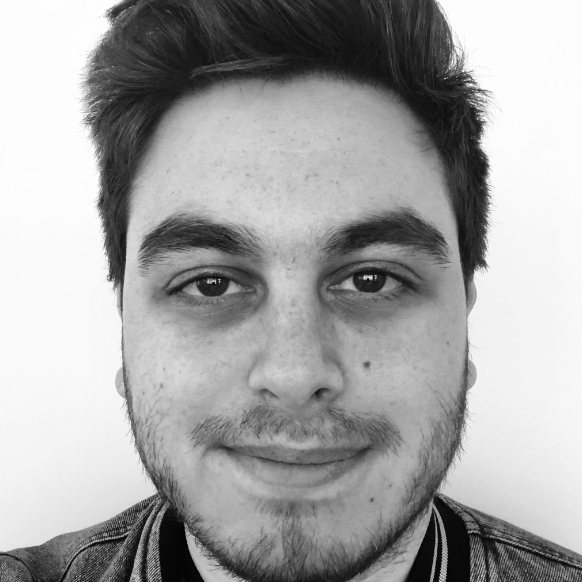 Assistant Editor
Josh Rosenberg is an Assistant Editor at Esquire, keeping a steady diet of one movie a day. His past work can be found at Spin, CBR, and on his personal blog at Roseandblog.com.