The latest trailer for The Witcher 3: Wild Hunt's next-gen update shows visible improvements to the presentation of NPCs in cutscenes.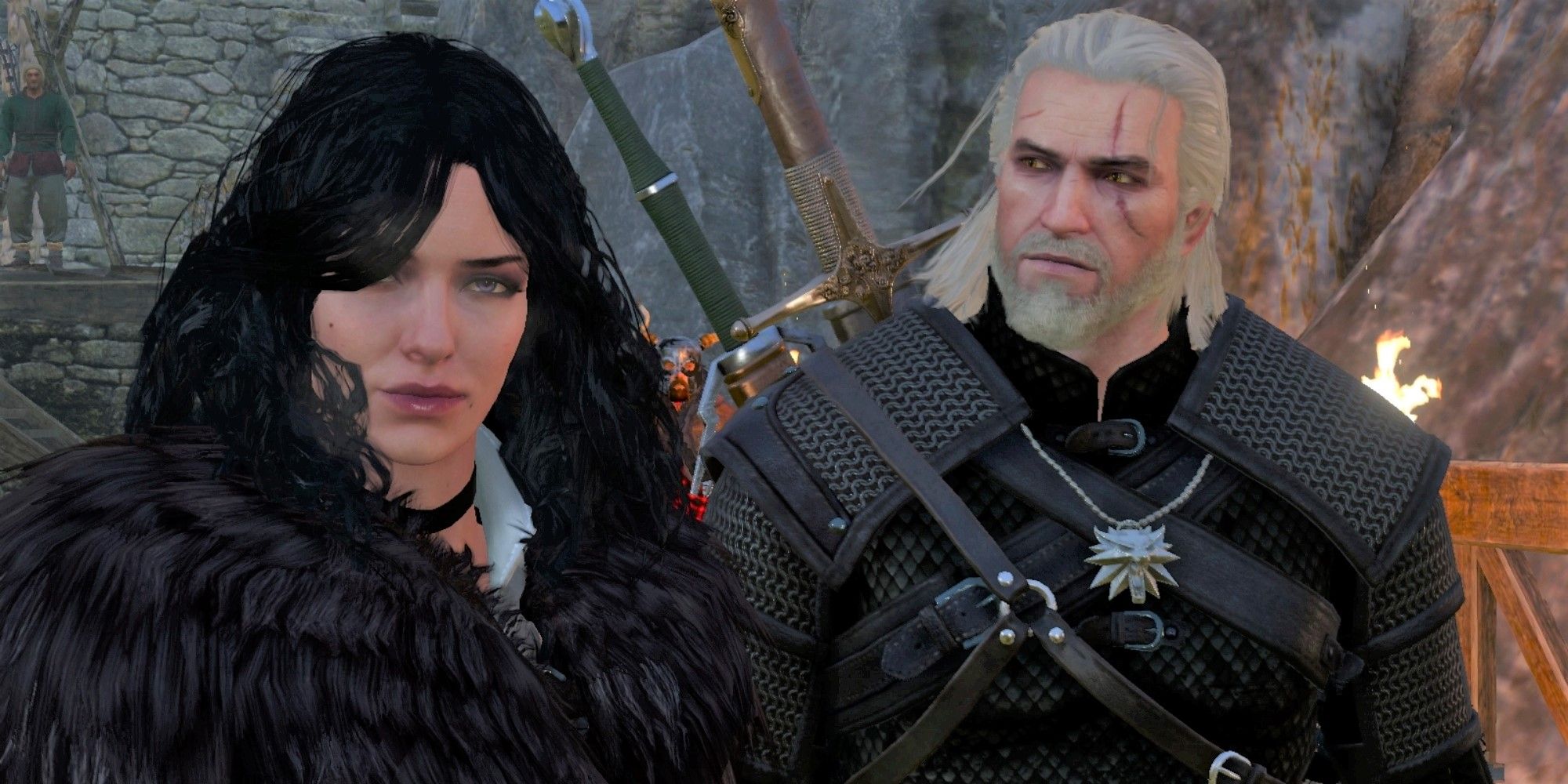 As part of the upcoming next-gen update for The Witcher 3: Wild Hunt, CD Projekt Red has improved how the game's NPCs are presented in cutscenes. This improvement was spotted by an eagle-eyed fan when viewing the recently released trailer for The Witcher 3: Wild Hunt update.
Originally released in 2015, The Witcher 3: Wild Hunt was instrumental in putting the eyes of the wider gaming community on CD Projekt Red. It was a critical and commercial success that pleased existing fans and created new fans. The success of this game helped to generate excitement for Cyberpunk 2077 and created an audience for the Netflix series The Witcher, based on the same book series as the games.
RELATED: The Witcher 3 Netflix DLC for Switch Is Still Happening
Following the release of the latest trailer for the game's next-gen update, a user on the franchise's subreddit noted that cutscenes were adjusted to no longer have clones of NPCs, an issue shown to have been present in earlier versions of the game. These refined NPCs were also shown to have updated facial animations alongside other environmental graphical updates. Other fans noted that this update to NPCs was not directly mentioned by developers though other improvements coming in the Witcher 3 next-gen update such as performance options and a photo mode were given a spotlight.
CD Projekt Red has a reputation for supporting its games through updates, free DLC, and paid expansions. Cyberpunk 2077's next-gen update arrived earlier this year following the game's initial launch in December 2020, about a month after the release of the next generation of consoles. An important distinction between the respective updates for these titles is that Cyberpunk 2077's update was part of a grander effort to improve the game after a notoriously unstable launch whereas The Witcher 3: Wild Hunt is receiving its update over seven years after its release.
Although The Witcher 3: Wild Hunt is far from the only title to be given new life through a next-gen update, the timing of this update is notable for arriving years after both the game and launch of current generation consoles. The release of the update lines up with the announcement of The Witcher Remake, making it clear that CD Projekt Red sees the value in revitalizing old experiences as well as capitalizing on The Witcher franchise's larger popularity. While CD Projekt Red continues to add to Cyberpunk 2077 with updates and in-development expansions, it is far from forgetting what franchise it was that helped put them on the map.
The Witcher 3: Wild Hunt is available now for PC, PS4, Switch, and Xbox One. The PS5 and Xbox Series X/S versions are launching on December 14.
MORE: The Witcher 3 Next-Gen Features Explained