The Fandom Tumblr page reveals a list of the most popular Genshin Impact characters ranked by number of appearances on the social media site in 2022.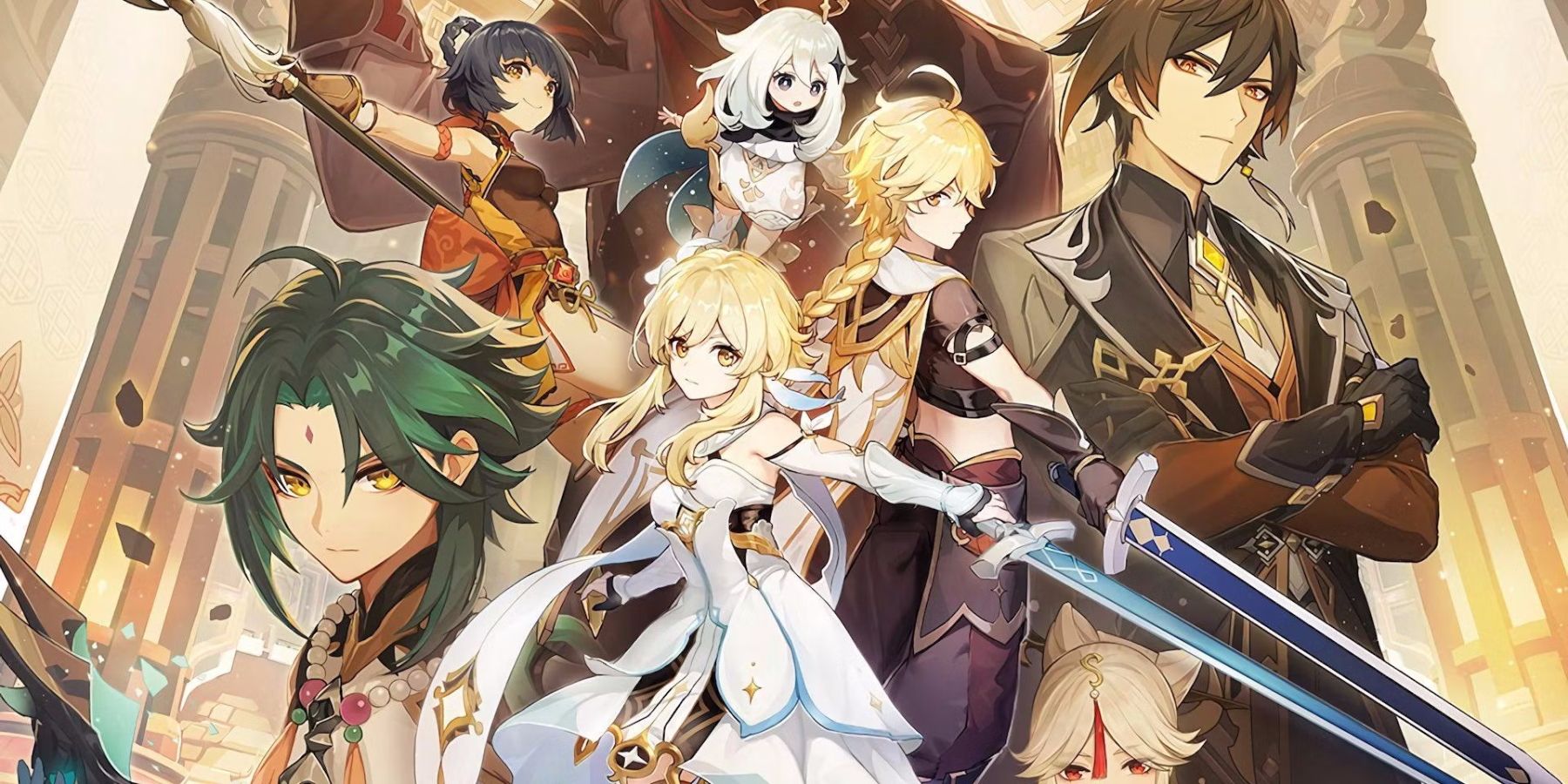 The Fandom page on Tumblr has unveiled its list of the most popular Genshin Impact characters on the microblogging site, as sorted by the number of times the character was referenced in Tumblr posts. As hardcore players of HoYoverse's smash-hit action RPG continue to pore over every detail of the latest Genshin Impact gameplay leaks, this list shows which characters managed to truly make a name for themselves in 2022.
Genshin Impact is a free-to-play action RPG from developer HoYoverse that lets players take control of a variety of unique characters as they explore and fight in magic-based battles across the anime-inspired world of Teyvat. Available on multiple platforms ranging from PC and PlayStation consoles to mobile devices, the game has become an international hit with players since its release in 2020. The game's many unique playable characters have played a key role in helping it find success with gamers, and with hints at the arrival of two new Genshin Impact characters in Update 3.4 gamers may soon have even more options to choose from.
RELATED: Genshin Impact Success Inspires Sony to Further Invest in Chinese Development Program
In a new post from the Fandom account on Tumblr, gamers can see the top 50 Genshin Impact characters as ranked by their number of appearances on the microblogging site. Moving up six places from their ranking in 2021 and taking the top spot overall is the synthetic human Albedo, Chief Alchemist of the Knights of Favonius. Albedo managed to unseat the Geo character Zhongli, who fell to second place, in order to secure the top spot. Other new additions to the top rankings were Arataki Itto and Scaramouche, who each rose 16 ranks to make it into the top 10 most popular characters.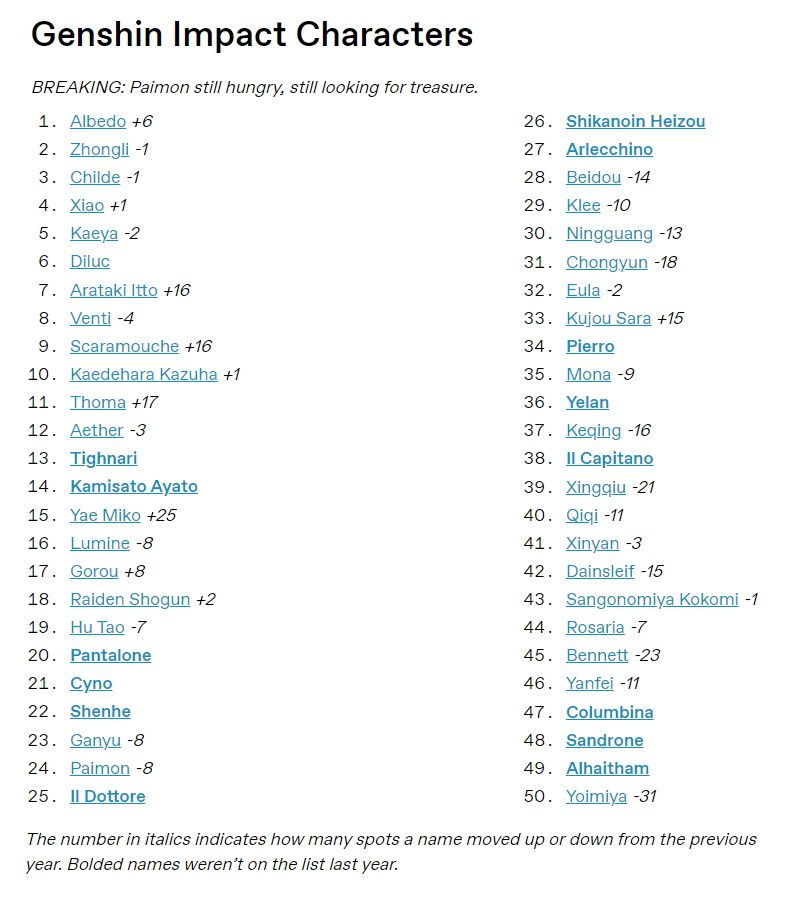 While characters like Albedo and Scaramouche saw themselves rise up in this year's Tumblr rankings, other characters experienced a drastic drop in popularity compared to 2021. The most dramatic tumble down the Tumblr rankings was for pyro character Yoimiya, with the Naganohara Fireworks owner slipping a whopping thirty-one places to close out the list at number 50. Several characters made their first appearance on the list this year, including Tighnari and Kamisato Ayato who both managed to make it into the top 15 most popular characters.
As Genshin Impact continues to grow in popularity at a rapid pace, drawing in new players with its unique setting, addictive gameplay, and distinctive characters, fans will continue to debate over which character is the best. With so many characters to choose from, each with their own distinct style and set of abilities, the one thing that most Genshin Impact players can agree on is that nearly any gamer will be able to find one that suits them just right.
Genshin Impact is now available on Mobile, PC, PS4, and PS5. A Switch version is in development.
MORE: Genshin Impact: Creepy Faceless Ayato Trend Explained
Source: fandom.tumblr.com