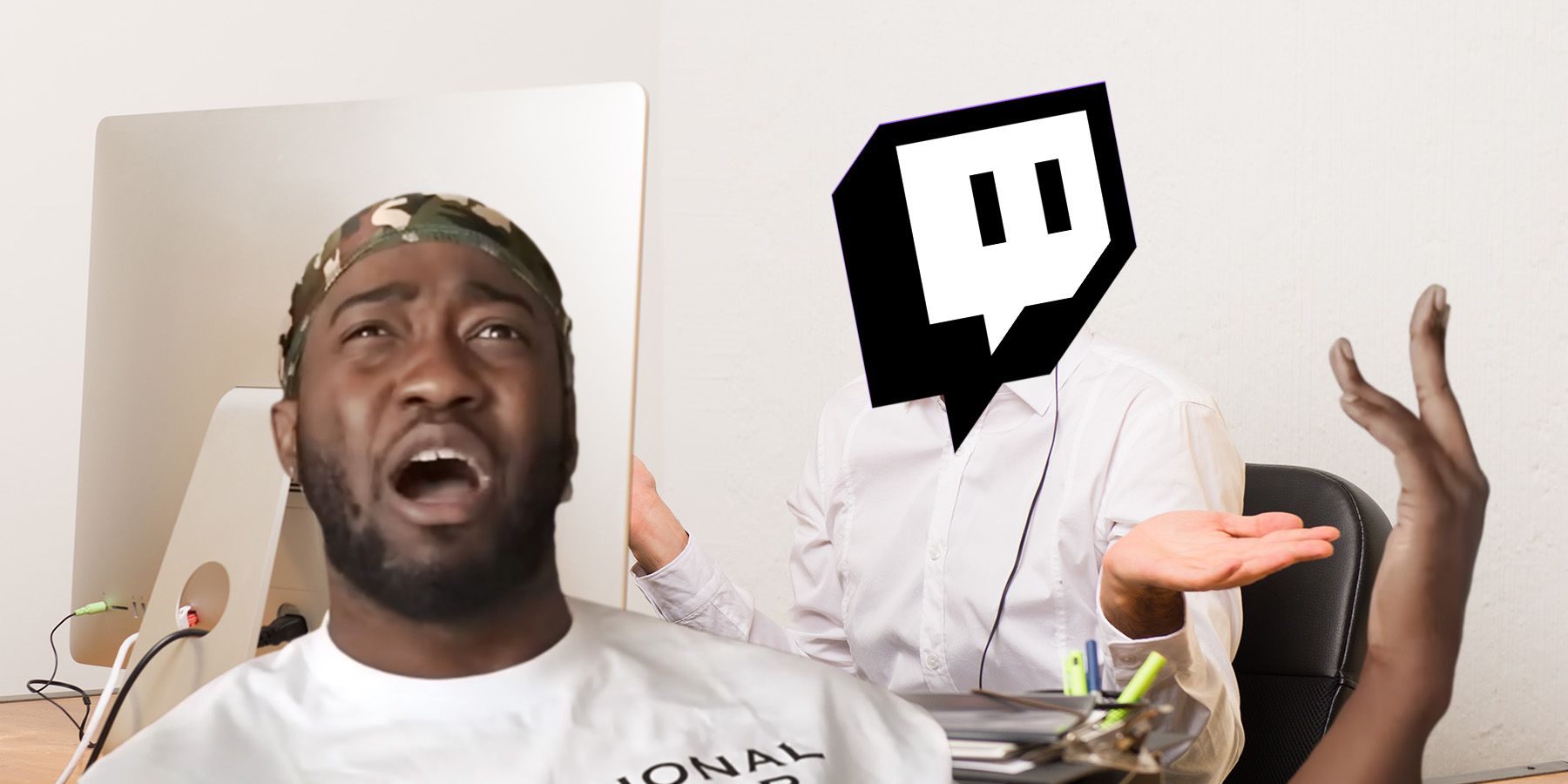 Streamer JiDion has heard back from Twitch regarding his ban which took place over a year ago. Since his Twitch account was taken down, the often-controversial streamer has moved to YouTube full-time where his channel has amassed over 7 million followers.
After encouraging his followers to hate raid Pokimane's stream in January 2022, JiDion was handed a permanent ban from Twitch. Initially, the streamer was given a 14-day suspension before the Amazon-backed company reviewed the incident and struck him off the platform indefinitely. As this was JiDion's first ban, he promptly followed the site's guidelines on appeal.
RELATED:Twitch Has Banned Amouranth
JiDion has updated his Twitter account sharing the response from Twitch which he received some 15 months after the appeal. The screenshot was accompanied by the tweet "475 days later lol" and shows that Twitch has upheld the ban and won't be reopening the streamer's account going forward. The company cited a violation of Community Guidelines as the reason for the ban but didn't go into any further details.
The former Twitch star is no stranger to controversy and seems to thrive on the unconventional content he creates. The prankster has been banned from the Wimbledon Tennis Arena in London and was thrown out of the US Open after interrupting a doubles match featuring Nick Kyrgios. Most recently JiDion livestreamed himself being arrested after a prank where he disrupted a class at the University of Houston went awry.
Despite his large fan base, through his antics, JiDion is becoming a very divisive content creator leading to wider criticisms throughout the community. The arrest led JiDion to post his mugshot on Twitter, and joking that it would be his new profile picture. He later claimed Twitter wouldn't allow him to make the change, but that didn't stop his followers from engaging with the post and taking the opportunity to create memes at the streamer's expense.
In an effort to prevent a repeat of the incident that took place on Pokimane's Twitch streams, in which allegations of sexism were levied at JiDion, Twitch has moved to take action against hate raids reoccurring. While the streaming platform previously deleted over 15 million bot accounts trying to combat the situation, JiDion and his followers that swarmed Pokimane's channel were proof that this wasn't enough, and that Twitch had to do more. After receiving news that his ban won't be overturned, it seems like Twitch is sticking to the stricter rules for removing disruptive accounts.
MORE:JiDion's Permanent Twitch Ban Could Speak to a New Push Against Hate Raids