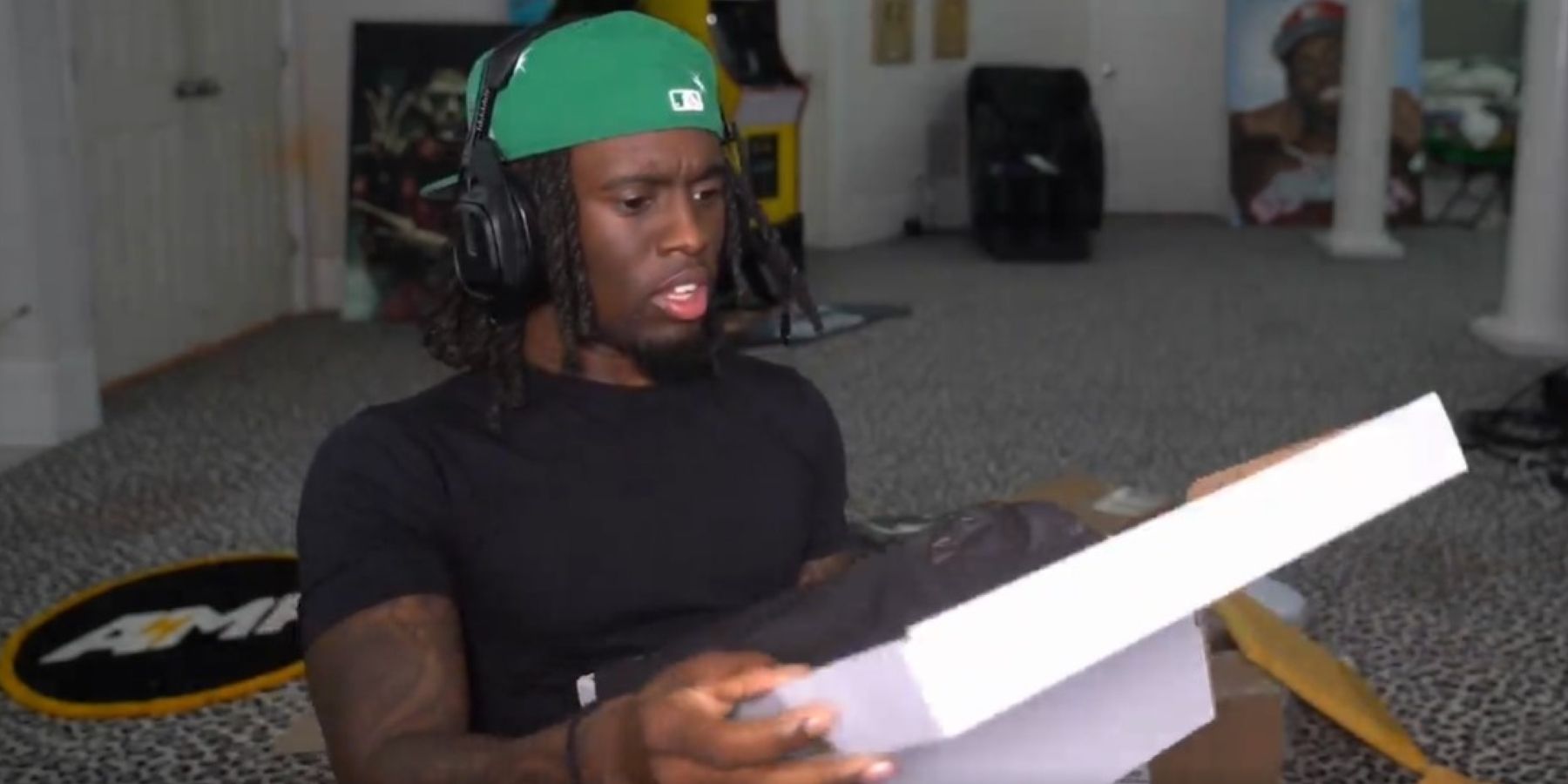 Popular Twitch streamer Kai Cenat recently received a gift package from the streaming giant, which he excitedly opened on his stream, only to be left confused and disappointed with what was inside. The world of live streaming has seen an unprecedented surge in popularity in recent years, with Twitch leading the charge as the platform of choice for millions of viewers worldwide. With a host of established names in the industry, one streamer who has risen to the top of the ranks is Kai Cenat.
In early 2023, Kai Cenat announced a 30-day subathon event on Twitch called the "Mafiathon." Launched on February 1st and ending on March 2nd, the subathon was a huge hit, surpassing the subscriber counts of streaming giants Ninja and Ludwig, with over 300,000 subscribers at its peak. This unprecedented success positioned Kai as the most subscribed Twitch streamer in history, causing fans and analysts alike to predict that he would win the coveted Streamer of the Year Award at Streamer Awards 2023.
RELATED: Kai Cenat Finally Meets SZA
True to their predictions, Kai was crowned the Streamer of the Year at the awards ceremony. As a token of appreciation, Twitch recently sent him a gift. However, when Kai opened the package on his stream, his expressions of excitement were replaced with confusion and disappointment. He had stated before opening the package that he expected a promising contract, but to his surprise, the package contained a shoebox. Kai opened the shoebox on the stream and read the congratulatory message from Twitch. While he hoped for something impressive, the shoes inside the box left him almost speechless.
Despite his initial reaction, Kai thanked Twitch for the gift, although he expressed his disappointment with a humorous tone, making light of the situation. The shoes became a talking point among his followers, and the incident brought a lot of attention to Kai's stream. Many users on Twitter joked about the underwhelming nature of the gift, with one person commenting that Kai was supposed to receive $100 million but only got shoes instead.
Unfortunately, Kai's experience with Twitch's gift-giving wasn't an isolated incident. Just a few days ago, when Kai broke the record for the most subscribed person on Twitch, fellow streamer Ludwig took to Twitter to congratulate Kai on the milestone and also criticize Twitch for not acknowledging its top streamers. Ludwig, who had reportedly been ignored by Twitch despite being the top streamer on the platform, eventually made the switch to YouTube in 2021. His tweet to Twitch reads, "@Twitch now pay the man before you lose another record breaker."
MORE: Why Twitch Streamers Are Moving to YouTube