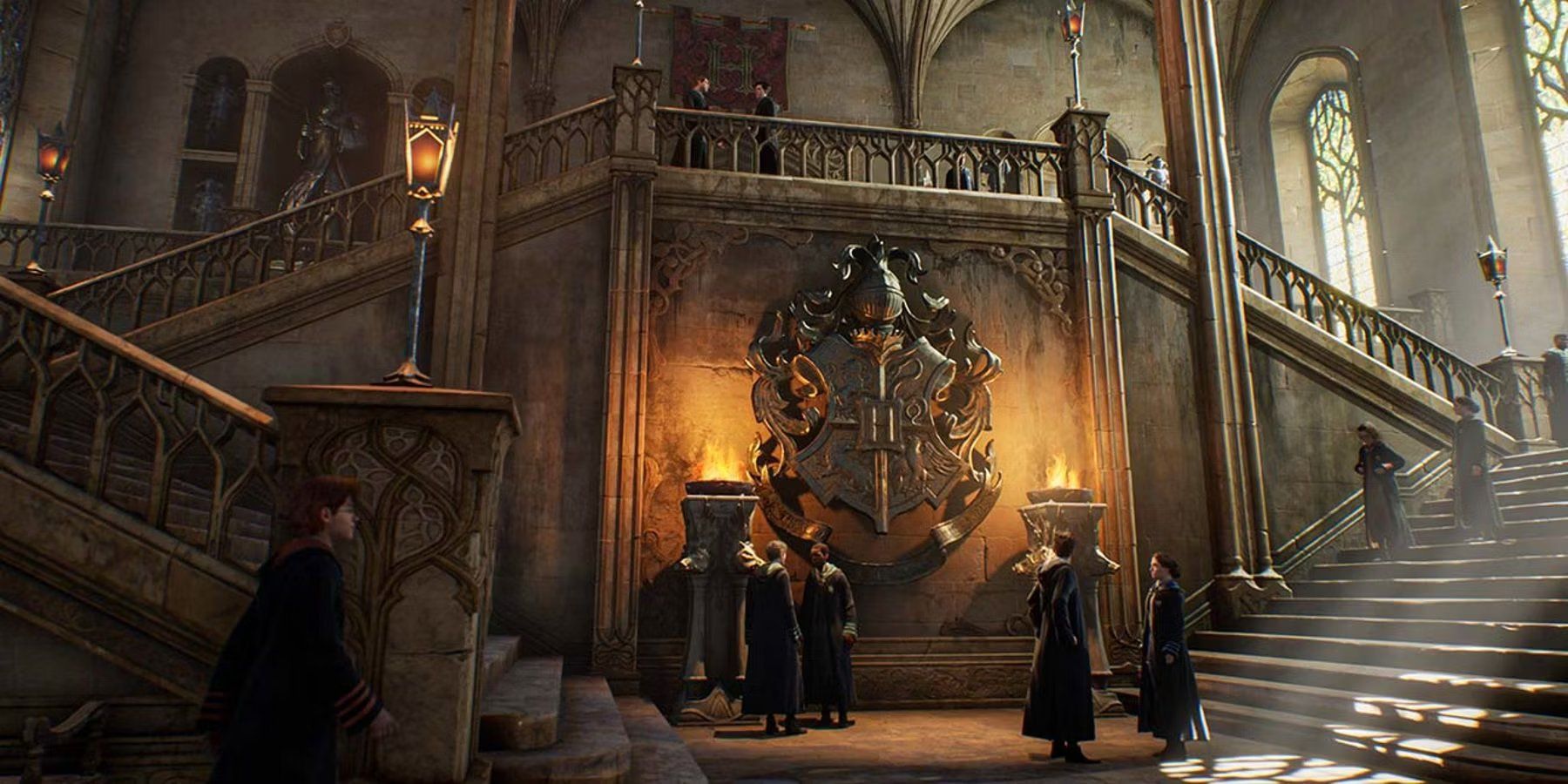 Two months on from its initial release, Hogwarts Legacy players are sharing their one big disappointment with Avalanche Software's game. While Hogwarts Legacy was released to critical acclaim, many players have some small gripes with the game.
Players have had access to the game for a while now, and players are still discovering new things about Hogwarts Legacy after hundreds of hours of playtime. Avalanche Software's rendition of the Wizarding World seems to be the most detailed and vivid to date, allowing players to experience the most immersive Hogwarts experience in a video game. While praise has been given to the game for its atmosphere and strong combat mechanics, a post on Reddit shows that there's still room for improvement in the game. Despite these small issues, that hasn't stopped an enormous amount of players from enjoying Hogwarts Legacy.
RELATED: Hogwarts Legacy Player Discovers Neat Snowman Interaction After Almost 300 Hours
The thread was made by Redditor lapinobel, and criticizes Hogwarts Legacy's dungeons as the one main weak point in the game. Particular criticism is leveled at their appearance, being described as "99% the same," and compares them against the scale of Skyrim's dungeons. The broad consensus in the thread is general agreement, with others adding on to the fact that much of the treasures from these dungeons are often too low-level to be of any use to the player anyway.
Right now, it seems that there are no plans to expand on Hogwarts Legacy with any DLC, despite the incredible sales of the game in the first couple of months. However, if Avalanche Software does change its stance on the matter going forward, it would be great to see the dungeons get particular attention with some brand-new assets that can make them feel fresh all over again. Solid dungeons can make or break any RPG, and it's such a simple area of improvement for the developer, which got so much else right about the development of the game.
While Hogwarts Legacy still has untapped potential, there are many players who are already looking into the future of the Wizarding World. The success of the game has seen players call for a Hogwarts Legacy sequel, but this is almost certainly years away if it does eventually come to fruition. However, publisher Warner Bros. Games must now be aware that audience demand for Harry Potter titles remains as high as ever, and it'll be interesting to see what it does with the broader IP in the next few years.
Hogwarts Legacy is available now on PC, PS5, and Xbox Series X/S, with PS4 and Xbox One versions launching May 5 and a Switch port releasing July 25.
MORE: Hogwarts Legacy: 7 Funny Mods That Will Make You Laugh