For anyone hoping that The Last of Us video game is less horrific than its HBO adaptation, I'm sorry to report that it most certainly is not. in the show, we have around 20 to minutes before we realize that David is a monster who eats people to survive. In the video game? It may take hours to get there, depending on how skilled you are with a controller. Which path is more devastating is up to you. Either way, you still have to deal with David.
First off: a fun easter egg. David's pal, James, is played in the HBO series by Troy Baker—who voices Joels in the video games. With co-creator Neil Druckmann at the helm of the series as well, it's just nice to see that so many people who were involved in the game worked on the HBO series. Even Merle Dandridge, who voiced Marlene, plays the same character in the TV adaptation. Of course, a lot of praise for The Last of Us has centered around how smoothly it has been adapted for television—and its portrayal of the battle between David and Ellie is almost a shot-for-shot translation. You can watch the moment from the game below.
Still, the HBO series made some small tweaks, like removing an encounter with dozens of fungus monsters while David and Ellie wait for James to return with the medicine. Other than that, it's pretty dead-on. It's also interesting that the frigid winter climate in the show meant that there weren't really any Infected around, which I noted in my recap of Episode Eight. In the game, the Infected just wear warm jackets and long pants! Maybe that's a bit silly, but I have no problem with the Infected getting smarter and bundling up.
No matter what you do in the game, however, David does capture Ellie. She wakes up in his twisted cannibalism factory, and you even see him chop up some limbs. The fateful battle also goes down in the burning meeting house, though with some small changes. Watching the gameplay back, dear reader, you may be horrified to learn that the show takes it a step further this time. I can't say for sure whether David has any intent to sexually harm Ellie in the video game, but there was certainly some awful language and actions added in the television adaptation to suggest otherwise. Also, Joel is there to stop Ellie after seven or eight stabs, revealing that he definitely knows what went down in there. Killing David is also a quick-time event, with the game forcing you to press a button on the controller in time—or you won't reach the knife.
The effect this encounter has on Ellie is severe, and audiences will see it play out on screen in the Season One finale next week. As fans of the series are aware, it's only just the beginning.
This content is imported from youTube. You may be able to find the same content in another format, or you may be able to find more information, at their web site.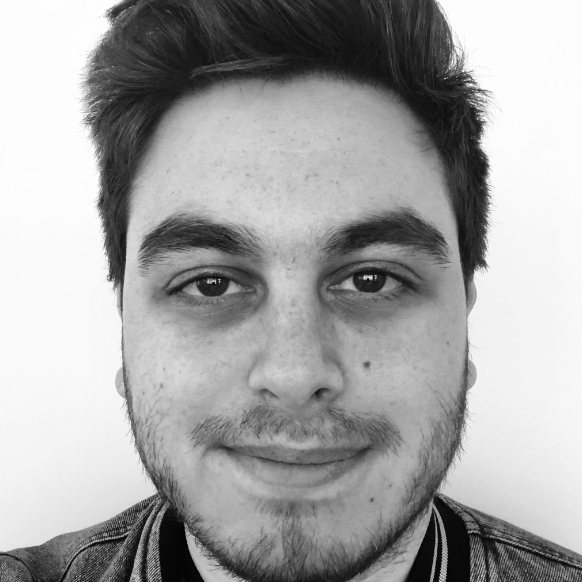 Josh Rosenberg is an entertainment writer living in Brooklyn, keeping a steady diet of one movie a day; his past work can be found at CBR, Spin, Insider, and on his personal blog at Roseandblog.com.