Batgirl, a completely finished superhero film, was scrapped by Warner Bros. back in August. A full movie! Just wiped off the slate. Even though the decision to shelve Batgirl, ended up being part of a much grander shift in the hierarchy of power over at DC Studios—Batgirl will still likely never see the light of day. Roughly six months later, Batgirl's stars are still speaking about the film's cancellation.
Before we get there, here's a quick refresher for you: according to the New York Post, which first broke the news, the film was originally set to hit HBO Max at the end of 2022. The $90 million film was reportedly written off during a financial shakeup at Warner Bros., and stricken from theaters, and streaming, likely forever. It's a shame, too, because this superhero jaunt starred Leslie Grace as Barbara Gordon/Batgirl, Michael Keaton as Batman, and Brendan Fraser as its villain, Firefly.
"The decision to not release Batgirl reflects our leadership's strategic shift as it relates to the DC universe and HBO Max," a Warner Bros. spokesperson told The Wrap in a statement. "Leslie Grace is an incredibly talented actor and this decision is not a reflection of her performance. We are incredibly grateful to the filmmakers of Batgirl and Scoob! Holiday Haunt and their respective casts and we hope to collaborate with everyone again in the near future." Oh no! Scoob! Holiday Haunt was canceled as well?!
Months removed from the film's axing from the superhero slate, it now feels like the fallout was only beginning. In an unveiling of DC Studios' plans for the future, Co-Chairman Peter Safran told Deadline that he saw Batgirl and agreed with Warner Bros. that the film "was not releasable." He added, "the team made a bold and courageous decision to cancel it, because it would have hurt DC and those people involved." Safran revealed that he also "spoke to [Batgirl directors] Adil El Arbi and Bilall Fallah" about partnering on different projects moving forward.
The actors, of course, felt otherwise. "What I find most lamentable is that now a whole generation of little girls are going to have to wait longer to see a Batgirl and say, 'Hey, she looks like me,'" Brendan Fraser told Variety. "That makes me sad. I know how good [Leslie Grace] was. And I know what this would mean to so many people."
You might be asking yourself how Grace is feeling about all this. Well, in a new interview with Variety, she recalled the day she heard the news, saying it felt "like deflating a balloon." After reflecting on Batgirl, Grace said, "There are a lot of things that I learned through the experience about moviemaking, that as an actress you have no control over." Warner Bros. was allegedly not "specific" when it came to how "it would've hurt DC creatively," but Grace stated that "I'm a human being, and people have perceptions and people read things. And when words are expressed very lightly about work that people really dedicated a lot of time to—not just myself but the whole crew—I can understand how it could be frustrating."
"The film that I got to see—the scenes that were there—was incredible," Grace stated, rejecting Safran's claim that the film was "not releasable." Especially as DC Studios moves ahead with The Flash? Please. "There was definitely potential for a good film, in my opinion," she continued. "Maybe we'll get to see clips of it later on."
Back in August, Grace wrote on Instagram that she was "proud of the love, hard work and intention all of our incredible cast and tireless crew put into this film over 7 months in Scotland." She added that she was "blessed to have worked among absolute greats and forged relationships for a lifetime in the process!," ending by stating: "To every Batgirl fan – THANK YOU for the love and belief, allowing me to take on the cape and become, as Babs said best, 'my own damn hero!' #Batgirl for life!"
The directors of the film, Adil El Arbi and Bilall Fallah, were just as classy. In a statement also posted to Instagram, they wrote, "In any case, as huge fans of Batman since we were little kids, it was a privilege and an honor to have been a part of the DCEU, even if it was for a brief moment."
also reported a message it received from an anonymous star of at the time of its shelving, from someone who was "very offended by what happened". They added that "None of these things matter to an imbecile like [Warner Bros. Discovery CEO David Zaslav]. His cowardice is breathtaking. I am glad I got to participate and I wish the best for all those involved — except the suits at Warner Brothers. But they all get replaced sooner than later." Strong words!
IndieWireBatgirl
Serious question: why deliver a blow to the Brendan Fraserssaince? Snub fans of Keaton's Batman return and Ziegler's surely fresh take on Gordon? If you consult the Post's reporting, the movie wasn't testing well with audiences at all. "Those tests were said to be so poorly received by moviegoers that the studio decided to cut its losses and run, for the sake of the brand's future. It's a DC disaster," the report claims. A source told the Post that executives at WB "think an unspeakable Batgirl is going to be irredeemable."
According to Variety, though, it's all about the green. The outlet's report, which details the thinking of a new regime at WB, details how the studio "will almost certainly take a tax write-down on both films, seen internally as the most financially sound way to recoup the costs (at least, on an accountant's ledger)." That said, there are three sides to every story. The actual quality of the film surely had something to do with it, but given the questionable product DC has been giving us lately, financial concerns are surely at play, too. Pour one out for Batgirl, people.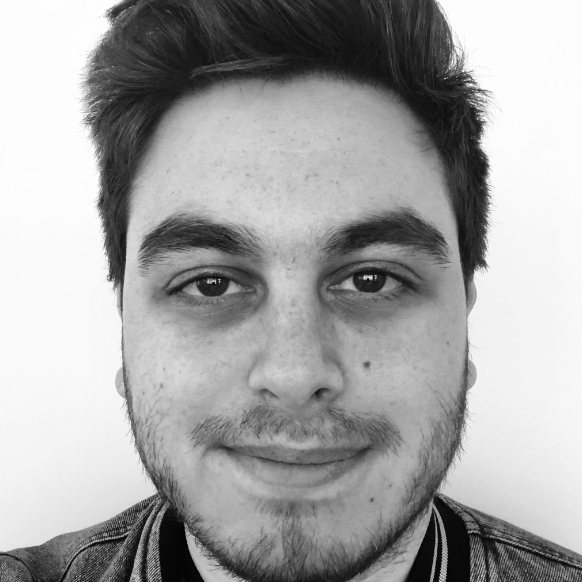 Josh Rosenberg is an entertainment writer living in Brooklyn, keeping a steady diet of one movie a day; his past work can be found at CBR, Spin, Insider, and on his personal blog at Roseandblog.com.