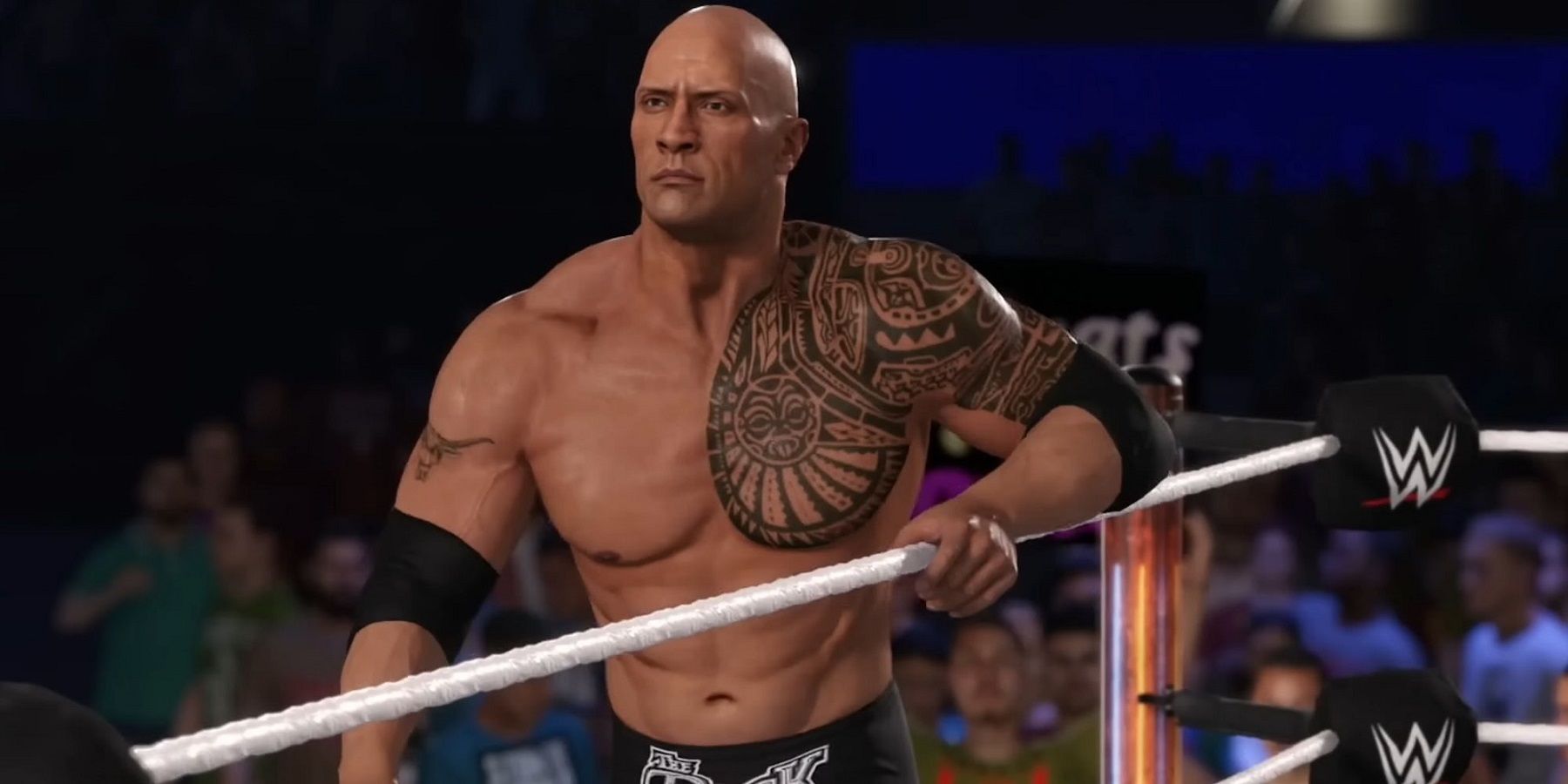 The file size for WWE 2K23 has been revealed, giving users a better idea about how much space they need to clear to download the game. WWE 2K23 is the latest entry in the long-running series, and it builds upon the systems and features introduced in last year's WWE 2K22.
Many games on PS5 and Xbox Series X take up tens of GB of storage space, but this total varies greatly depending upon the title and the developer. Some games offer AAA experiences while taking less than 50 of storage, while others need well over 100 GB of space. Now, the size requirements for WWE 2K23 have been revealed, confirming that fans may need to clear up some data to play the game.
RELATED: Surprise WCW Superstar Makes Debut in WWE 2K23
As revealed by PlayStation Game Size on Twitter, the PS5 version of WWE 2K23 will take 71.010 GB of storage space. By comparison, PS4 owners will need to clear up 64.374 GB of space to install WWE 2K23, with preload starting on March 15, two days before its official release date of March 17. Fans should note that this download size is for the PlayStation editions of WWE 2K23, and its total size on other platforms may be different.
Nowadays, some games give early access to users who purchase its deluxe edition, and WWE 2K23 is no different. Players who buy the Deluxe or Icon edition of WWE 2K23 will be able to able play from March 14, with preload starting on March 12. So, gamers who purchase one of the two more expensive versions of WWE 2K23 will be able to play up three days before users who get the standard edition, but this is just one of the many bonuses available in these versions.
In addition to the Bad Bunny Bonus Pack available with all who pre-order WWE 2K23, the deluxe edition comes with the season pass, giving players access to five pieces of DLC for WWE 2K23. Fans with this version will also get the deluxe edition bonus pack, which includes special cards for the MyFaction game mode of WWE 2K23.
The more expensive Icon edition offers all the extras and in-game items available in the Deluxe and standard editions, with the Ruthless Aggression Pack as an added bonus. This pack comes with throwback versions of John Cena, Batista, Brock Lesner, and Randy Orton, in addition to the WrestleMania 22 arena and the John Cena Legacy Championship belt.
WWE 2K23 releases on March 17 on PC, PS4, PS5, Xbox One, and Xbox Series X/S.
MORE: WWE 2K23: 8 Highest Rated Legends In The Game