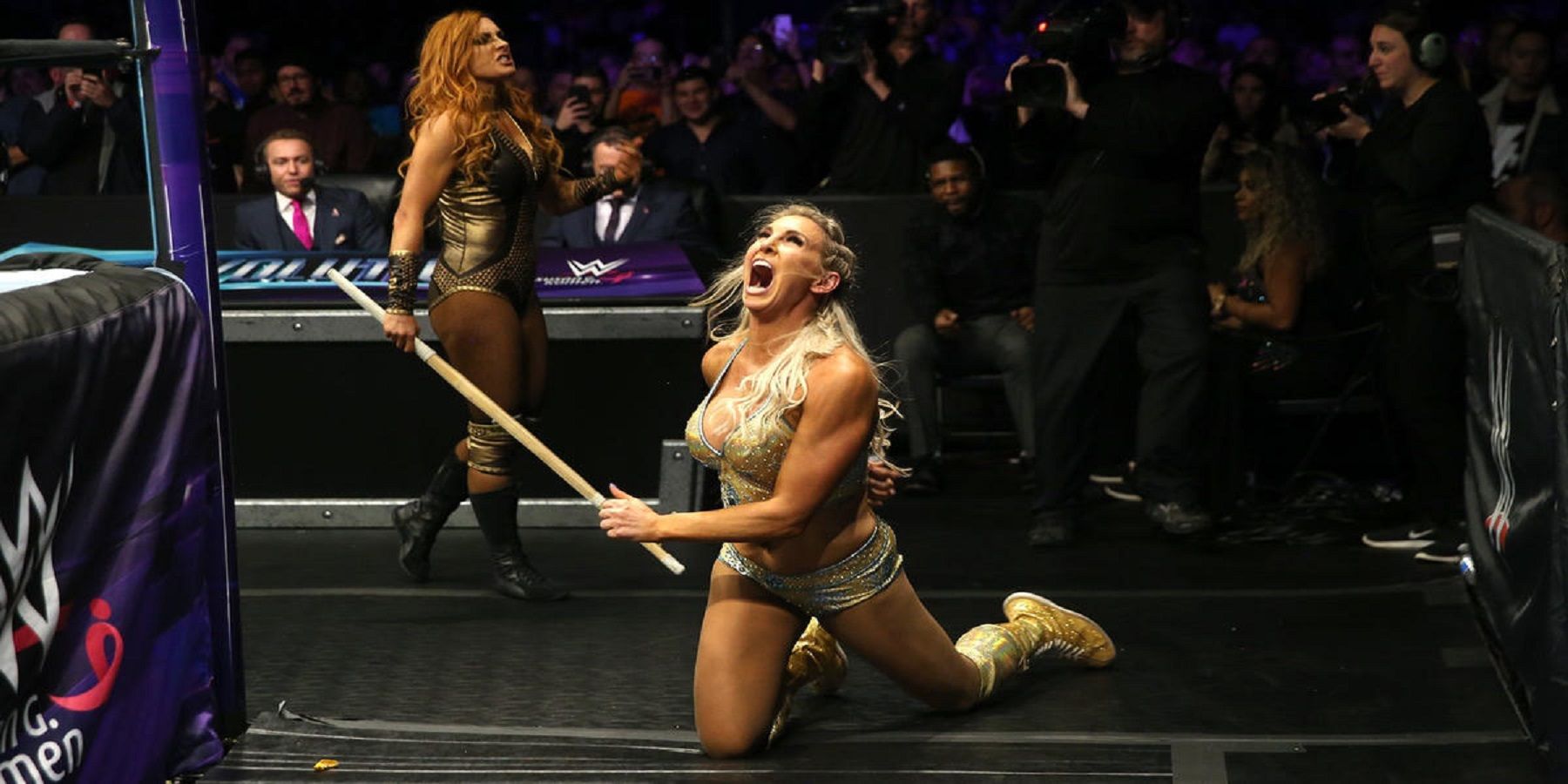 There is no shortage of popular pay-per-views in WWE's back-catalog fans wish to see again, and one player did just that inside WWE 2K23 by using its arena creator tools to resurrect a popular women's show. The show from 2018 gave WWE's roster of women a chance to showcase how far women's wrestling has come while highlighting some of the great women from the company's past. WWE hasn't brought the show back since, but thanks to one player, others can bring it back and put together their dream cards in-game.
Players have been putting WWE 2K23's various creation tools through their paces since the game's release, creating no shortage of wrestlers and arenas to share with the world. On the wrestler side, players can find everything from original creations to detailed stars from outside WWE to build out their dream promotion with alongside the game's already massive roster. The arenas have been just as varied, with the option to visit small venues like the ECW Arena to full-blown stadiums for players to run their own super shows.
RELATED: WWE 2K23 Update Hides Models for Superstars Who Aren't in the Game
Twitter user Sushi, or @CawSushi, who regularly creates and shares their WWE 2K23 creations on social media, is responsible for resurrecting the popular women's show, WWE Evolution, in-game. Sushi manages to accurately capture the original setup, which was kept fairly simple as the show was put together relatively quickly due to backlash to women being unable to perform in Saudi Arabia at the time. The ring and announce table match up to the original show, as well, with original show logo and colors adorning both.
Widely regarded as one of WWE's best shows of 2018, Evolution featured women performing on Raw, SmackDown, NXT, and NXT UK at the time, with Ronda Rousey headlining the show against Nikki Bella. The best match in many viewers eyes, though, was the last woman standing match between Becky Lynch and Charlotte Flair which seemingly cemented Lynch's own evolution into "The Man." Beloved legends Lita and Trish Stratus performed on the show, as well, along with women no longer in WWE such as Ruby Soho, Toni Storm, and Athena.
Despite the show's popularity among fans, it hasn't been brought back due to reportedly disappointing viewership and there's no sign the company plans to bring it back in the future. Sushi's creation, though, at least gives players a chance to keep the show alive in some fashion and potentially share their dream cards online for others to see. As for what other beloved classic shows Sushi and other creators can resurrect, there are plenty across wrestling's history to choose from ranging from WWE's King of the Ring to WCW classics like Starrcade.
WWE 2K23 is currently available for PC, PlayStation 4, PlayStation 5, Xbox One, and Xbox Series X/S.
MORE: WWE 2K23: Best Brawlers, Ranked